To print your TWINT QR code on larger formats, e.g. on posters, we offer you the possibility to download your TWINT QR codes in a high-resolution format in RaiseNow Hub. The downloaded files are available in svg. and eps. format.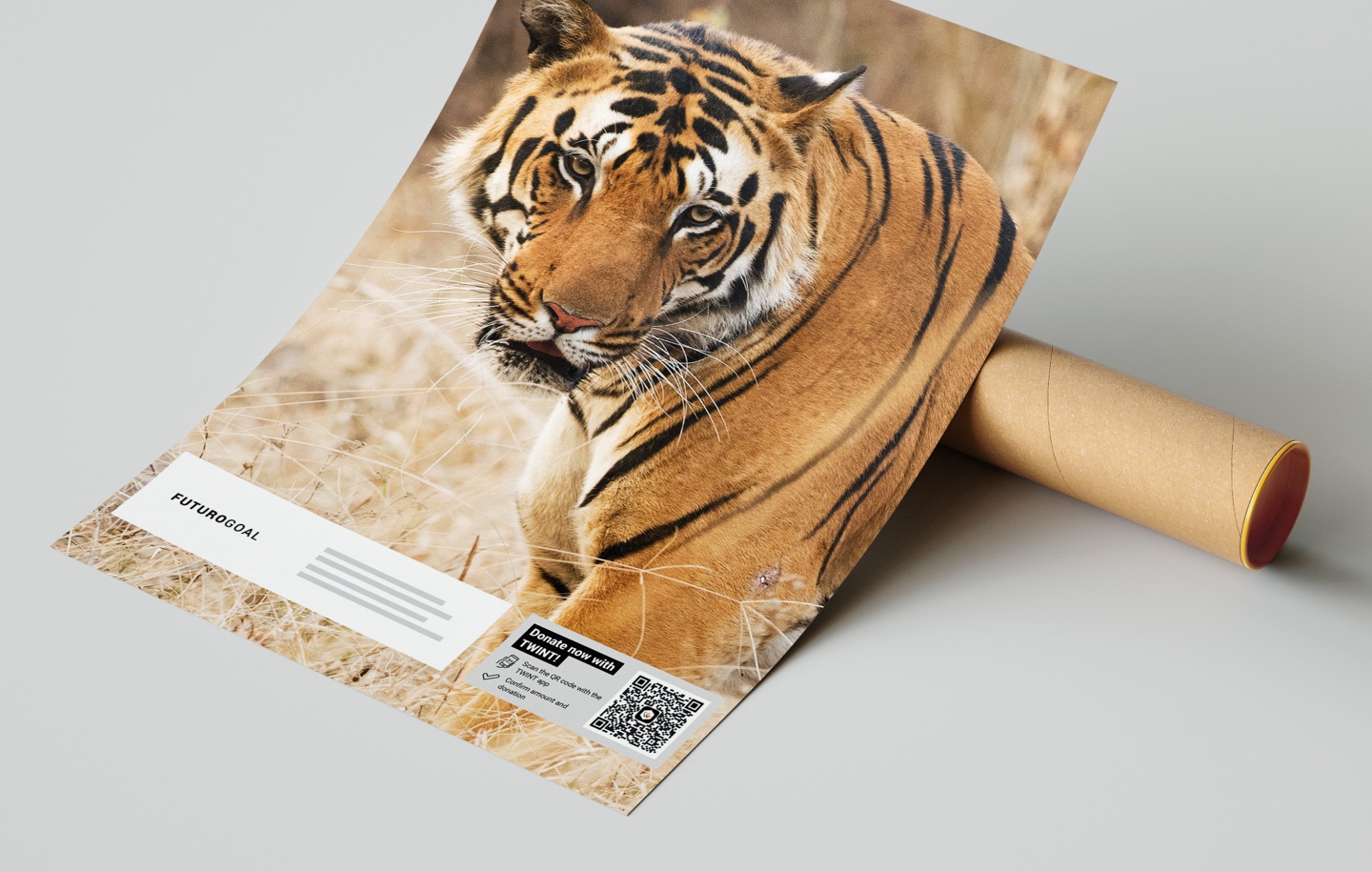 In the following we will show you how to download the high-resolution files from RaiseNow Hub.
1) Log into the RaiseNow Hub
2) Navigate to "Touchpoint Solutions" in the menu and select the corresponding touchpoint solution you want to download in a high-resolution format
3) Click on "Details"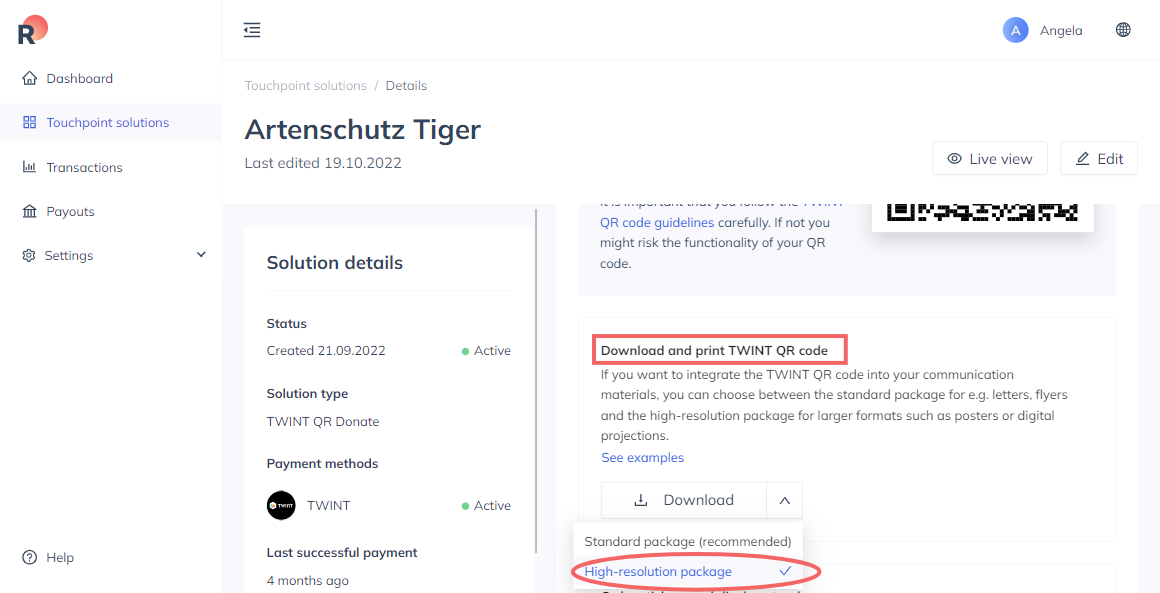 Under "Download and print TWINT QR code" you now have the option to select the high-resolution package.
4) Open the files on your computer and use them for further processing
If you have any questions, please contact support@raisenow.com