The RaiseNow Manager is the central hub for your online donations.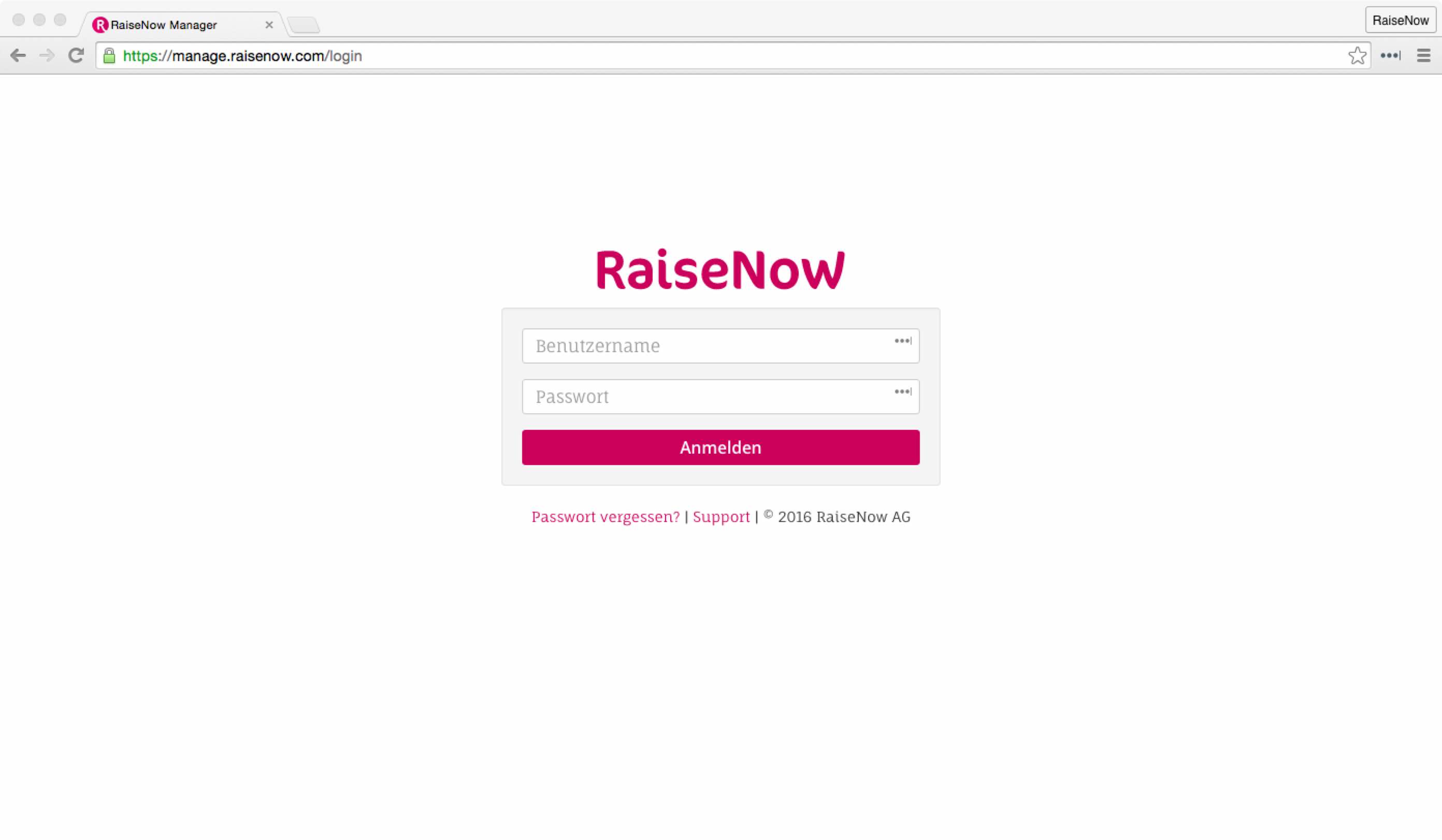 On the dashboard, you'll see a general overview, including the last donation amount, how many online donations have already been received this year and the overall amount collected. Graphics make the numbers even easier to interpret.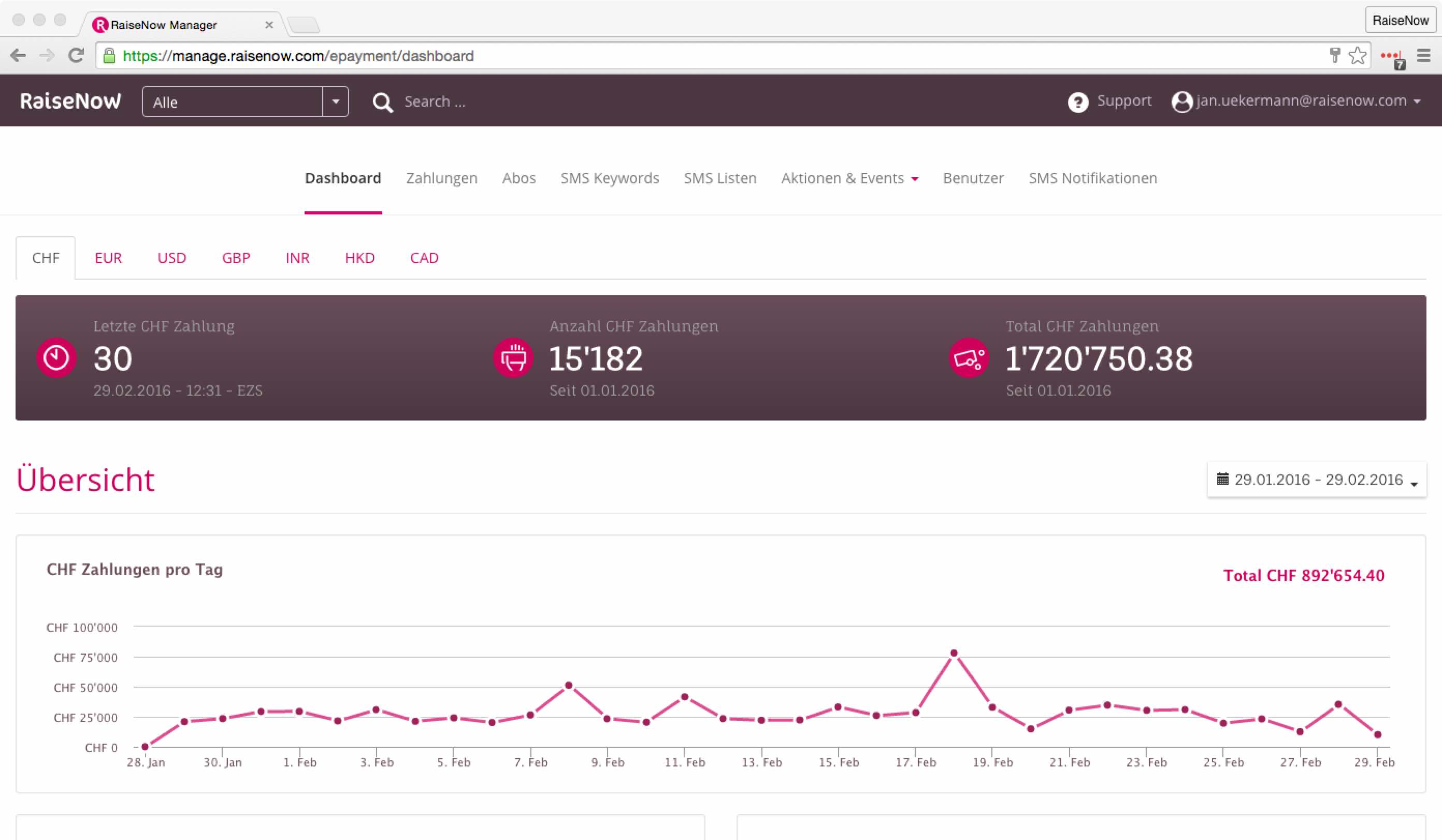 You can set filters in the RaiseNow Manager that allow you to display specific donations, and in the payment details, you will find all the information provided by the donor.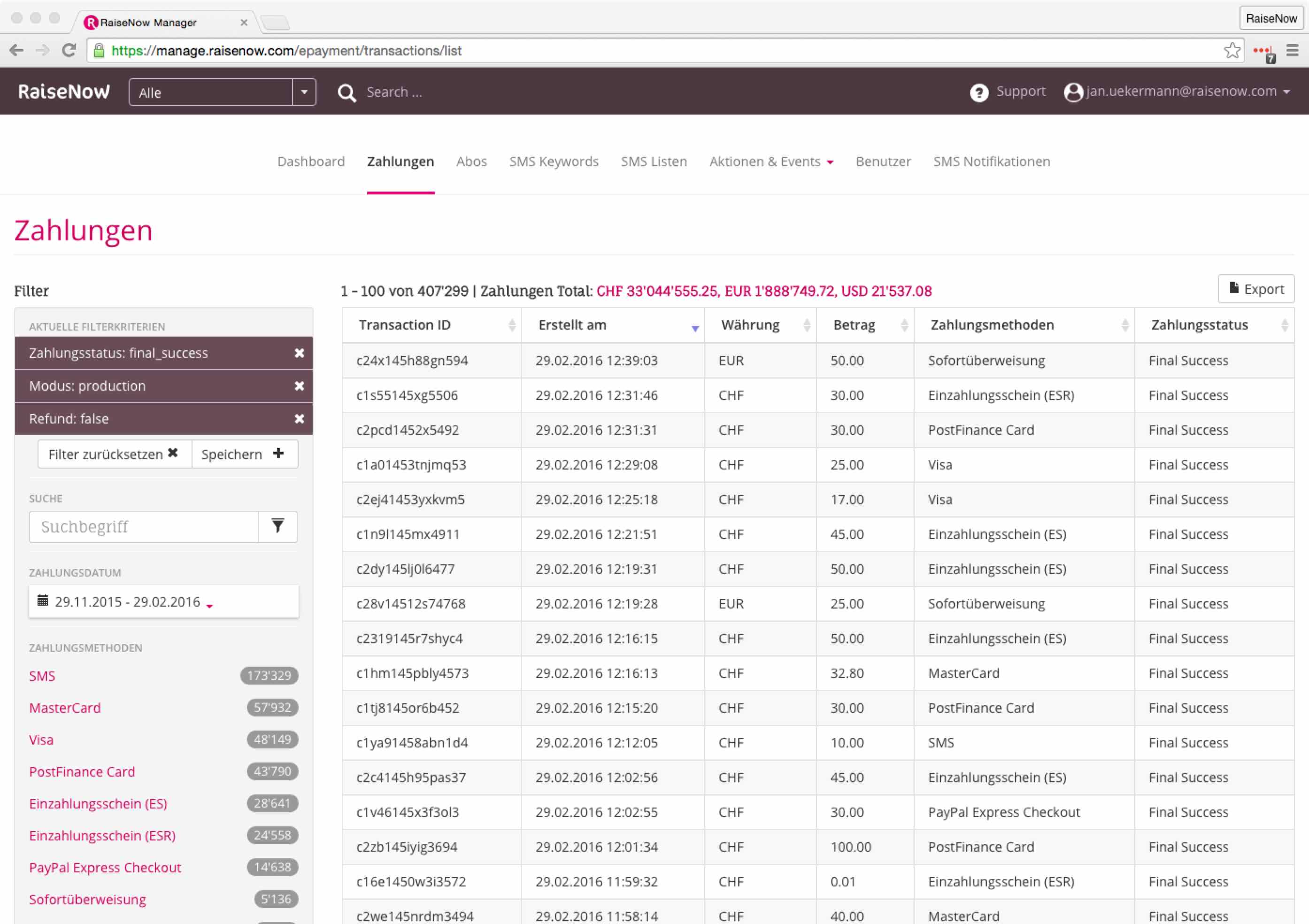 If you want to see more on the RaiseNow Manager, check out this introduction.