To manually balance credit card donations via SIX Payment Services, log in to your portal at https://mypayments.six-payment-services.com/merchantportal. 
The login details will be sent to you when finalising your contract. If you no longer have your login details, please contact SIX directly.
Dashboard
In the dashboard of myPayments you will see an overview of the donations received and the distribution of the credit card payments:
Overview of donations:                                                   Distribution between VISA and MasterCard: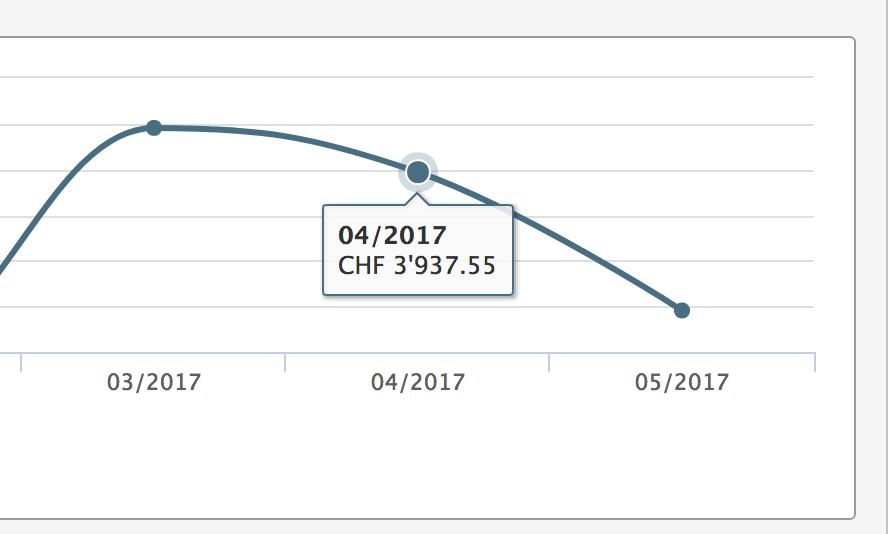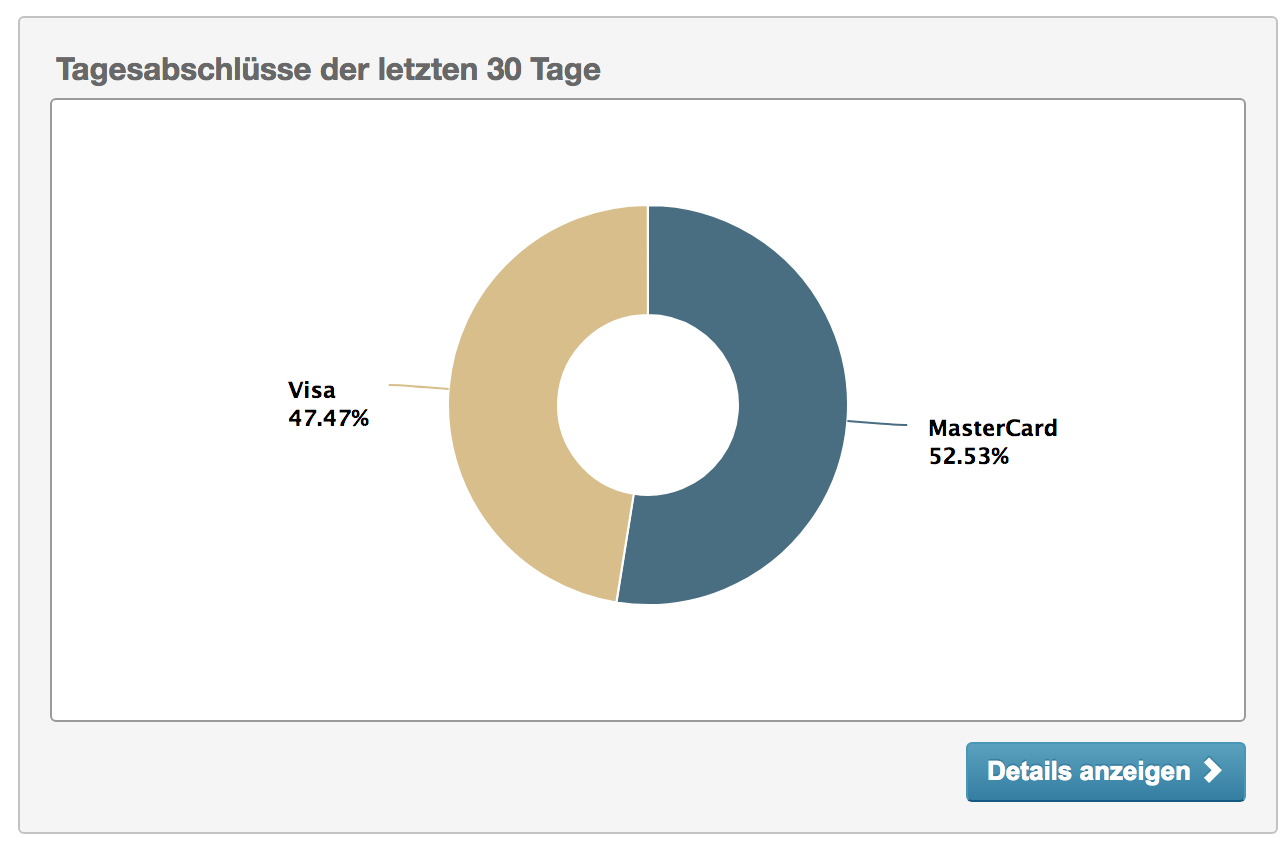 An overview of all payments to your account through SIX Payment Services can be seen under the "Payments" tab.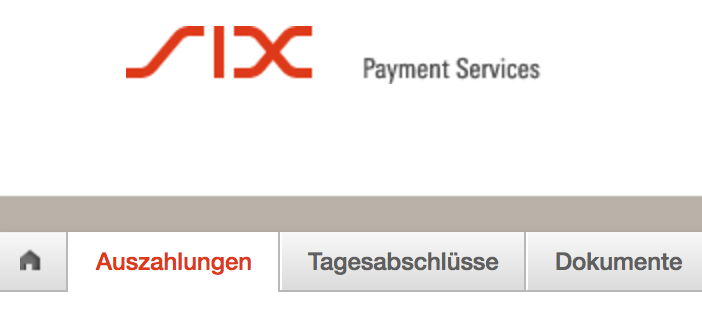 In the overview of payments, you will find a list of all payments made to your account. Details included are: the payment date, your account number, the currency, the gross donation amount, the commission charged, the net donation amount and the SIX reference number.
Note: These payments are paid in cash and can therefore comprise several donations.
Here is an example:

A payment of the amount of CHF 315.18, from a gross donation amount of CHF 320, was made on 3 May 2017 to the specified account number, with a commission of CHF 4.82.
In your bank account, you can search for a SIX deposit to the amount of CHF 315.18.
If you click on this payment entry, you will see the payment details thereof. Click on "+" next to the Commitment Total.
You will then be able to see more information, such as when the donation was received (the date shown is the donation date in the RaiseNow Manager).
Here is an example:

The CHF 315.18 is the result of two donations of CHF 200 and CHF 120. One donation was a VISA donation, the other a MasterCard donation; both were received on 22 April 2017 and therefore transferred to the account at the same time.
Now, if you click on the details of these payments, e.g. the MasterCard payment, you will see the Transaction ID (in this case, c24yo1493fn2552) under Reference, which we use to identify transactions in the RaiseNow Manager.

Thus, a clear assignment of the donation in the RaiseNow Manager and the payment to your donation account are possible. You can also see when the donation has arrived in your account and which commissions have been deducted by SIX.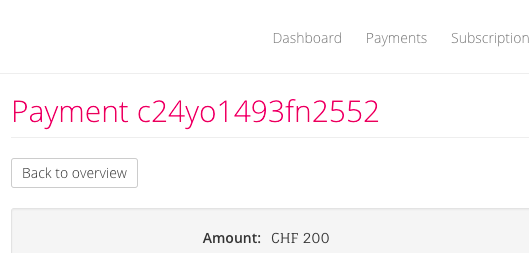 You can also export this information as an Excel or CSV file so as to work with it further.