To use the voucher, please log in to RaiseNow Hub. Under "Touchpoint Solutions" in the menu, you can see a list of all the TWINT QR code solutions you have created so far. Select the solution for which you would like to order stickers and, if applicable, a stand, or create a new touchpoint solution. You can find step-by-step instructions here.
Once you've selected the corresponding touchpoint solution, click on "Details". You will then find the option to redeem your voucher under "Shop" on the right-hand side.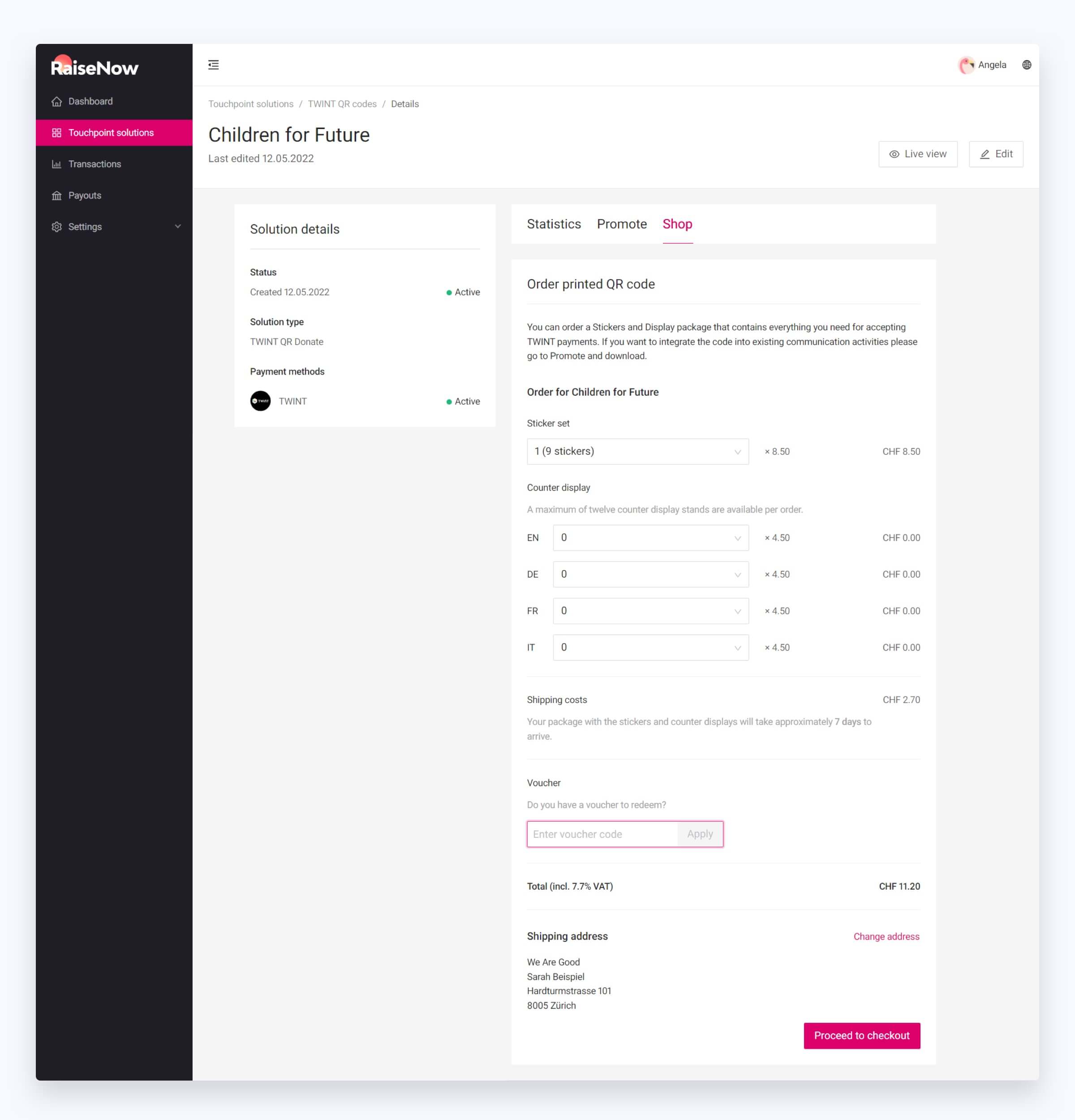 Next, enter how many stickers and stands you would like in the various languages and enter your voucher code into the field "Voucher". You will be shown the total value of the discount along with the total amount left to pay (should the total exceed the value of the voucher). The voucher also covers delivery fees.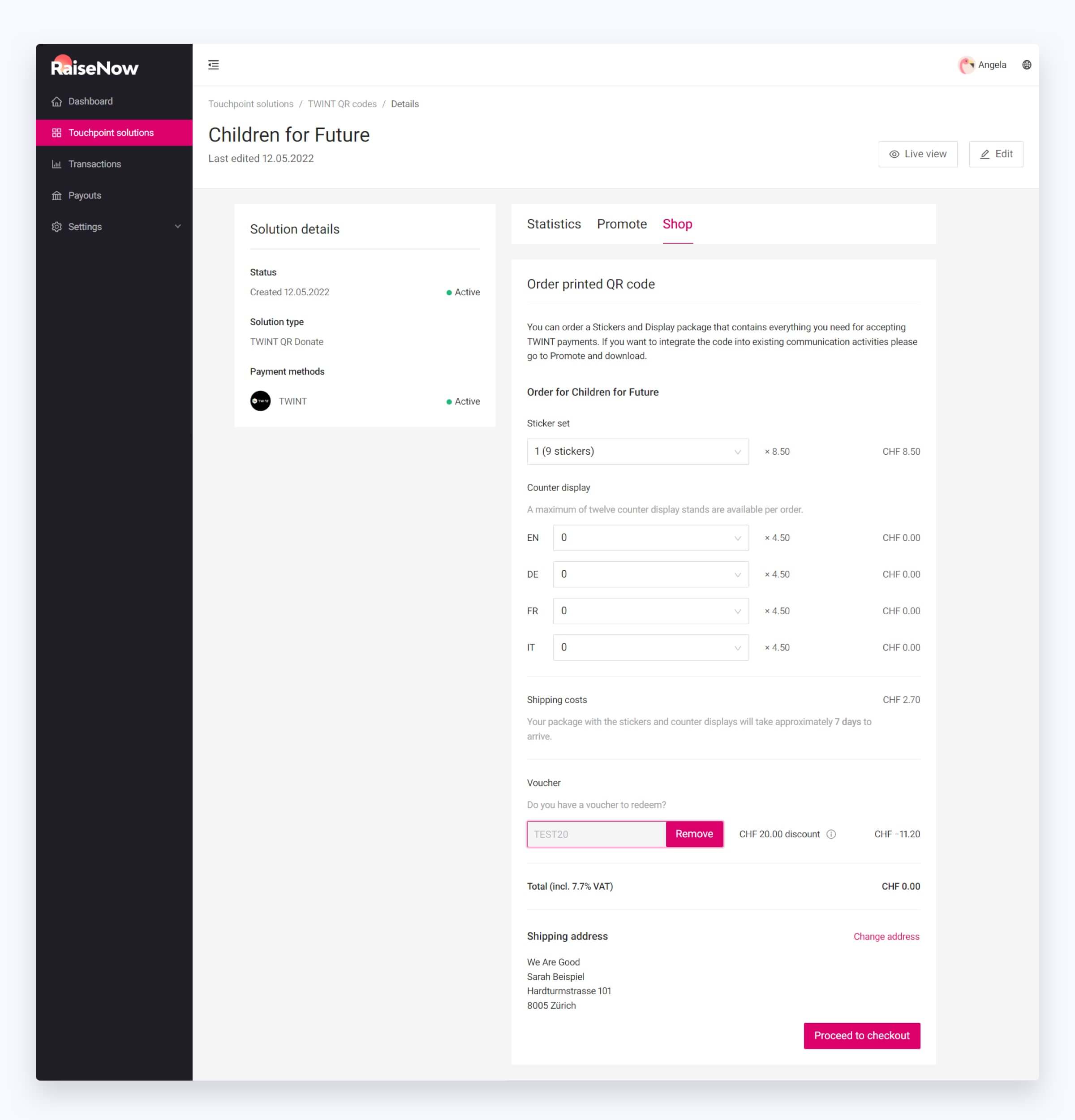 Click on "Proceed to checkout" to see your order summary and complete your order.
The delivery time for the stickers and stands is approximately 7 working days.
Please note: Vouchers cannot be refunded, nor is it possible to exchange them for cash, either in part or in full. Voucher codes can only be used once.
If you have any questions, please do not hesitate to contact us at support@raisenow.com.