Do you want to change your email address for your login into the RaiseNow Hub?
Great- that is very simple:
1) Log in to the RaiseNow Hub with your existing email address
2) Navigate to "Settings" and "My Profile" in the menu on the left hand side
3) Under User Settings you will find your current email address. Click on "Edit" and change your email address
4) Once the changes have been made, click on the "Save" button
5) A message will appear informing you that you have 24 hours to confirm your new email address. Until then, please use your existing email address to log in to the RaiseNow Hub
Please note: If your new email address is not confirmed within 24 hours, your current email address will be retained. The changes will therefore not be applied.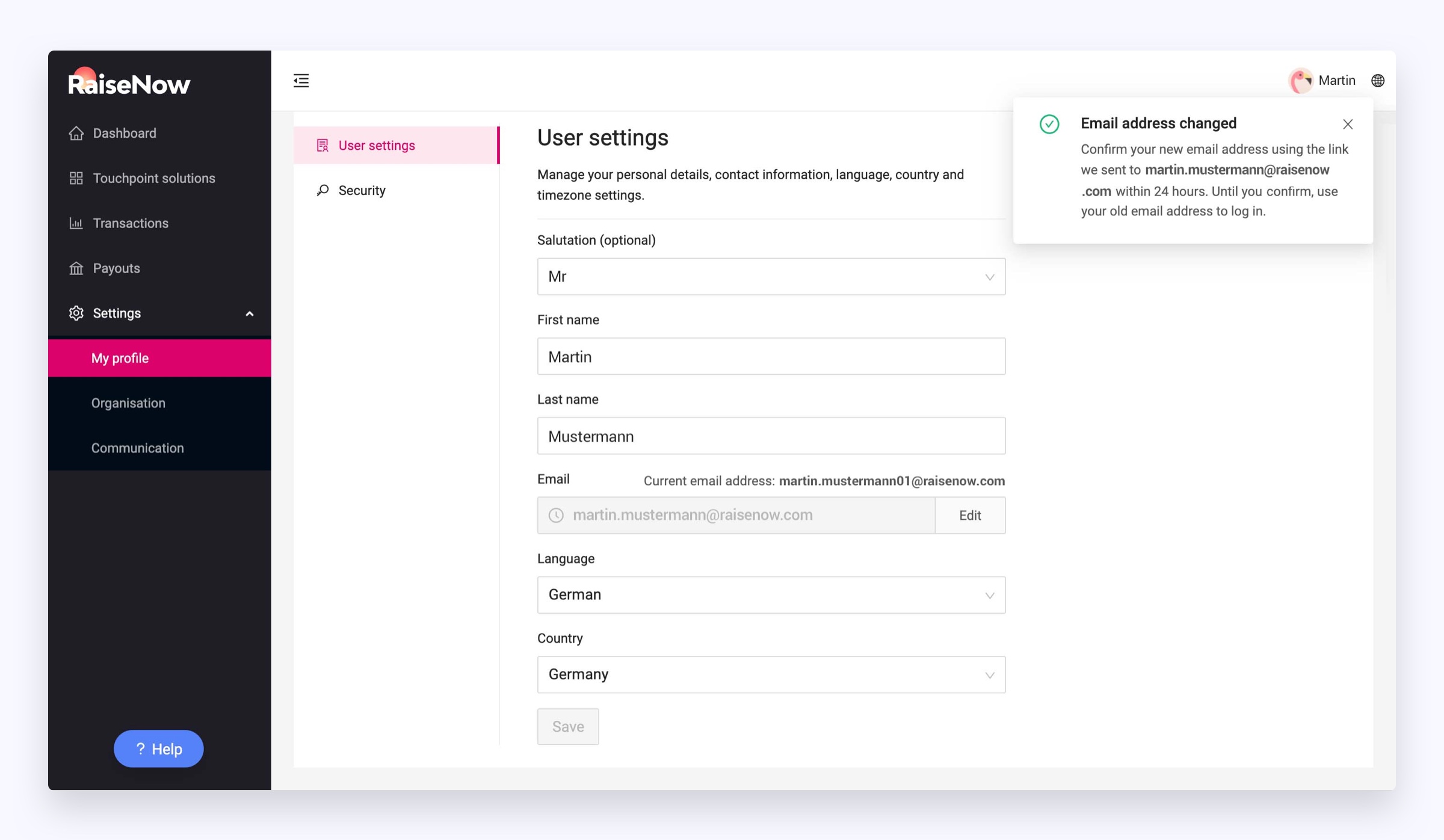 In case your new desired email address already exists in the RaiseNow Hub, then, unfortunately, no changes can be made.
More useful information and tips:
If you have any questions, please contact us at support@raisenow.com