You can refund a part or the complete payment or donation you have received directly in the RaiseNow Hub.
This can be useful, for example, if the person who made the payment/donation contacts you and would like to cancel the transaction, or if for some reason you need to make a refund quickly and easily.
In general it may take some time (up to several hours) until the transaction is shown as "Refunded". While the refund process is still in progress, the refund status will be shown as 'withheld', before changing to 'Refunded' or 'Failed'. You don't need to click again on 'Refund'.
If you have clicked unintentionally on 'Refund' several times, it is not a problem, one of the refunds will be shown as 'Refunded' while the others will be shown as 'Failed'.
So no need to worry, it is not possible to refund the same payment/donation more than once.
Please follow the instructions below if you wish to refund a transaction:
1) Login to the RaiseNow Hub
2) Click on Transactions in the left-hand column to view all your transactions.
Please note: The failed transactions will also be displayed. In order to view your successful transactions (only these transactions can be refunded) you must click on Succeeded on the left.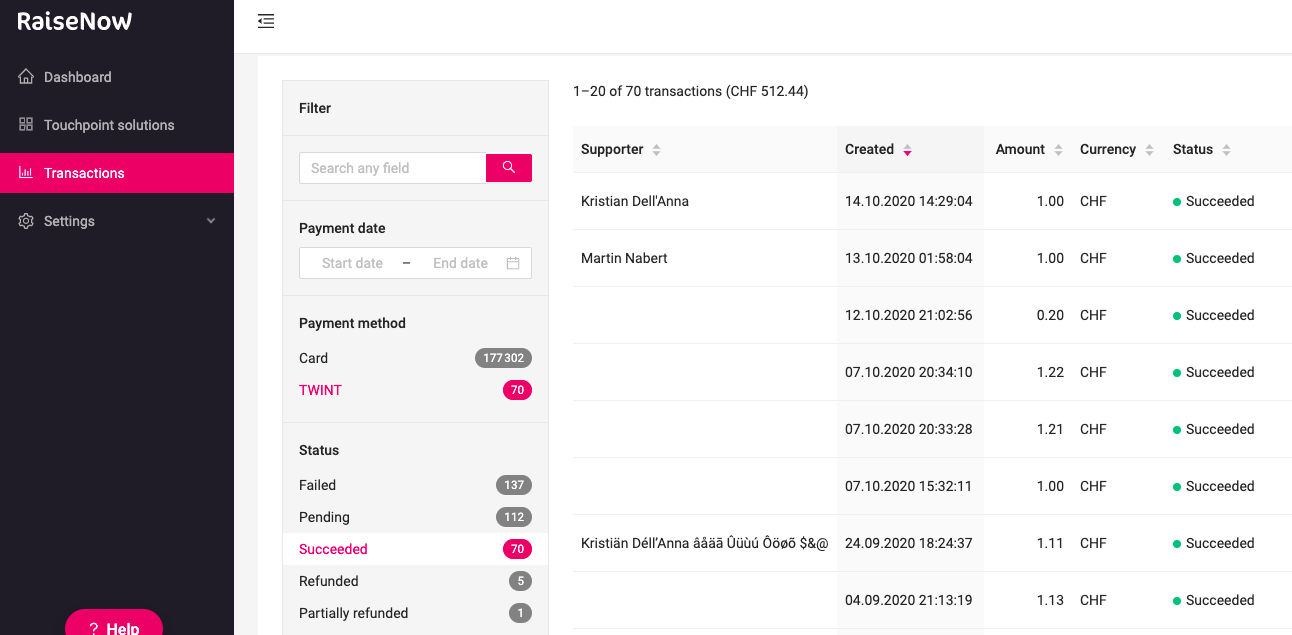 3) Select the transaction that you wish to refund and click on Details. Then a new window will open in which you can find the Refund button (in the top right corner).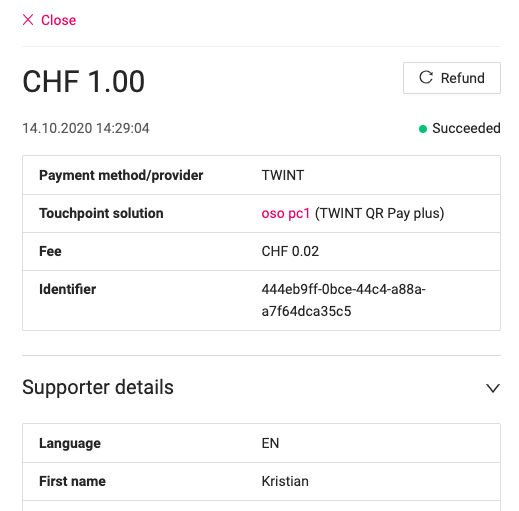 4) When you click on Refund a new window opens in which you can validate the refund. Here you also have the possibility to enter the amount you wish to refund if you want to refund only a part of the donation/payment.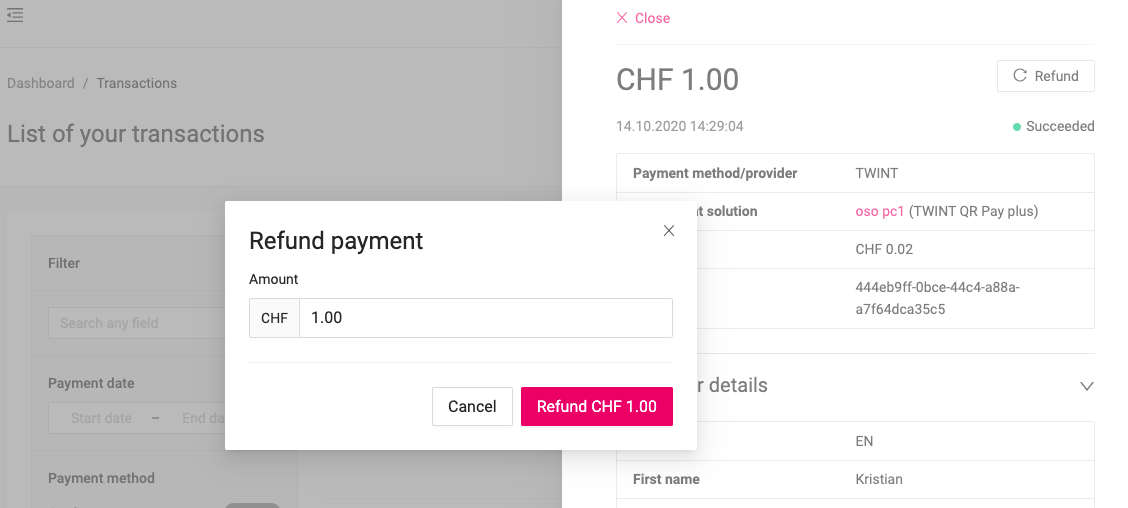 5) After a few seconds you can then see in the transaction details that the Refund button is not available anymore, instead you will find the status 'Refunded'.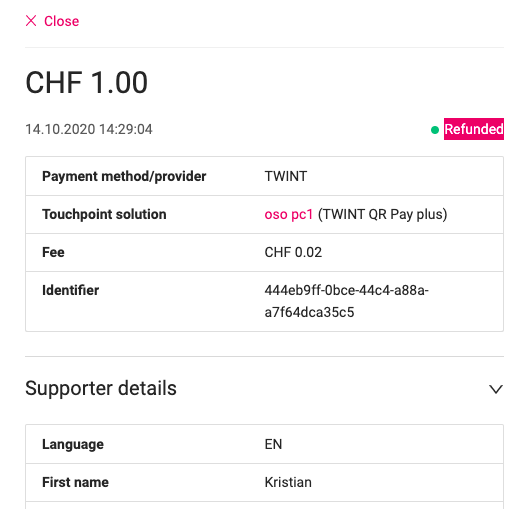 PLEASE NOTE: Once a refund is in process it cannot be cancelled or deleted, nor are we able to cancel refunds individually in our system.
Also, once the refund is processed, any transaction fees charged by RaiseNow will not be refunded back to your account.
Please do not hesitate to contact us directly by sending an email to support@raisenow.com if you need further information.