If we have already activated your account in our RaiseNow Hub, and if you already had the opportunity to create one or more Touchpoint solutions, then we have some good news for you: you can now send confirmation emails directly from the RaiseNow Hub.
Once you have logged in (by clicking on this link: hub.raisenow.com), click on "Settings" in the left column and then on "Communication" to display the confirmation emails option. Here you can activate/deactivate the confirmation mailing. Unfortunately at the moment it is not possible to customize the standard text of the confirmation email which is sent automatically from the RaiseNow Hub.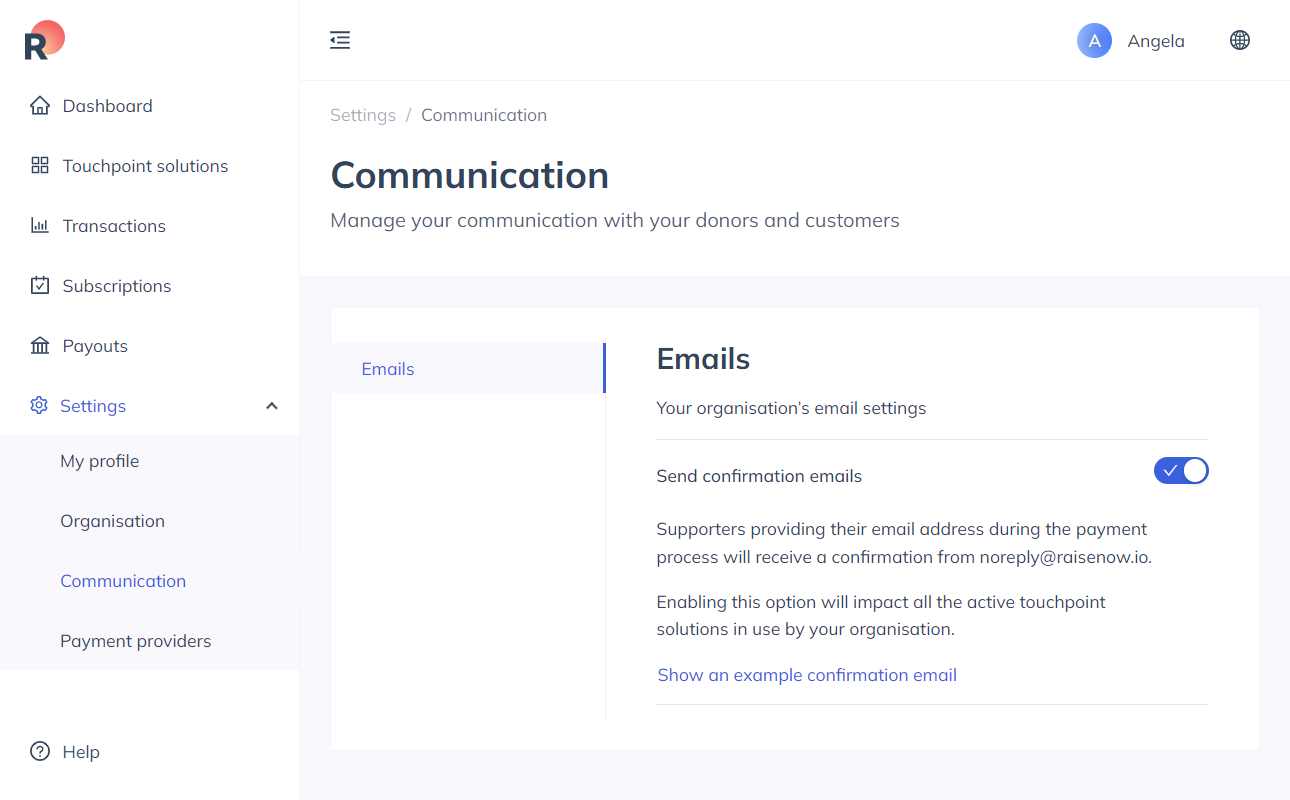 ATTENTION: The confirmation emails are only sent to the persons who have provided their email address during the payment process. Therefore, this option is only available for Touchpoint Solutions "Donate" and (for Swiss organizations) which have been created either with the solution "TWINT QR Pay plus" ("Receive payments and collect payer details") or with the solution "TWINT QR Donate" ("Receive donations and collect donor details").
The person will then receive an email from noreply@raisenow.com confirming his/her payment/donation. Unfortunately it is not possible to customize this email address.
Please do not hesitate to contact us directly by sending an email to support@raisenow.com if you need further information.