Vector and high-resolution TWINT-QR Call-to-Action package
For larger print media campaigns and in addition to the PNG files available from your TWINT-QR solution in RaiseNow Hub, we provide a vector based package of the TWINT-QR Call-to-Action banners for professional use.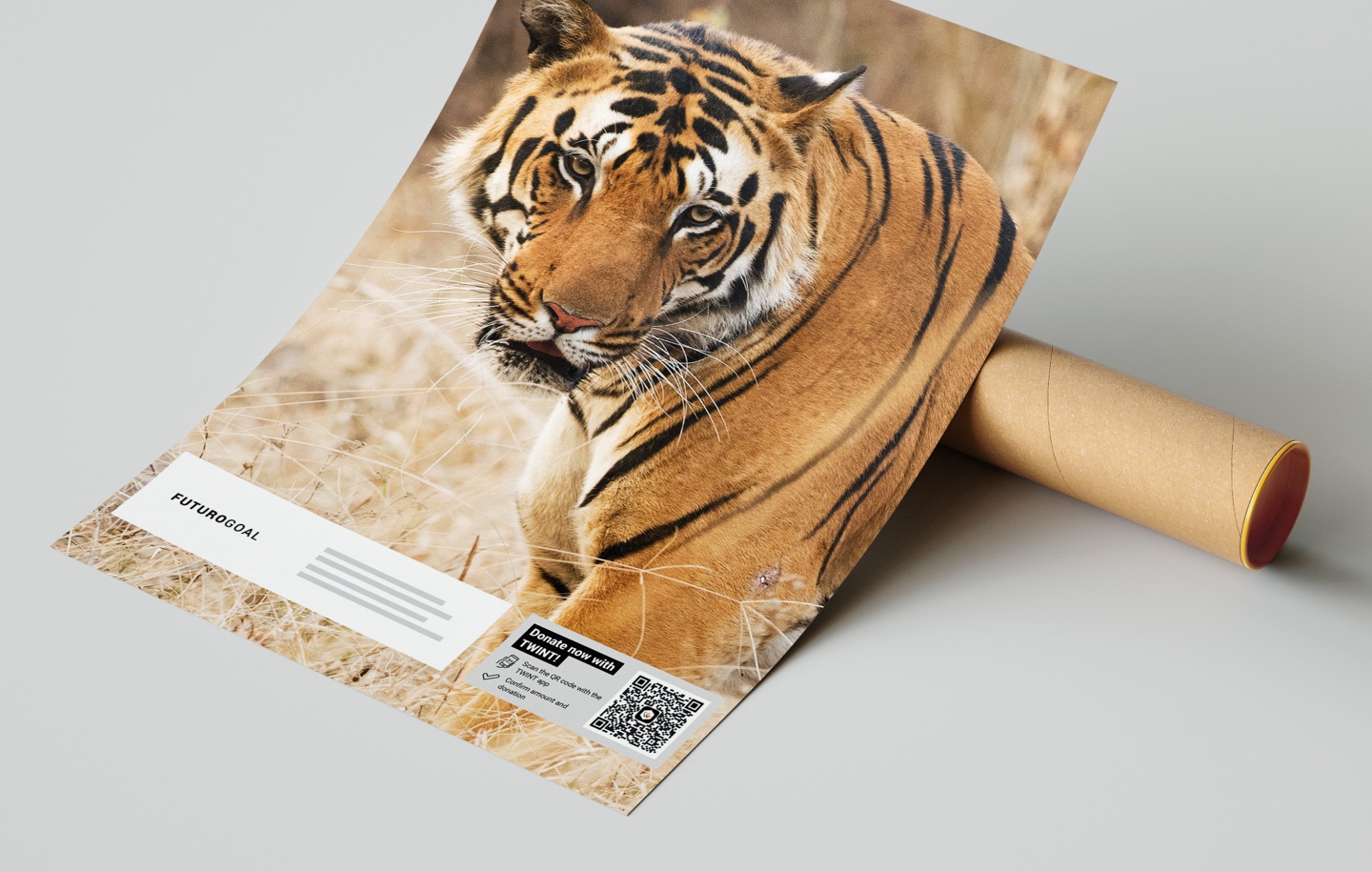 1. Download the TWINT-QR Call-to-Action package from this page download the Zip file "RN-TWINT-QR-Call-To-Actions.zip" attached to this article.
2. Download the relevant TWINT-QR code SVG file you generated in RaiseNow Hub by right-clicking on the QR-Code image and selecting the action "Save Image As…"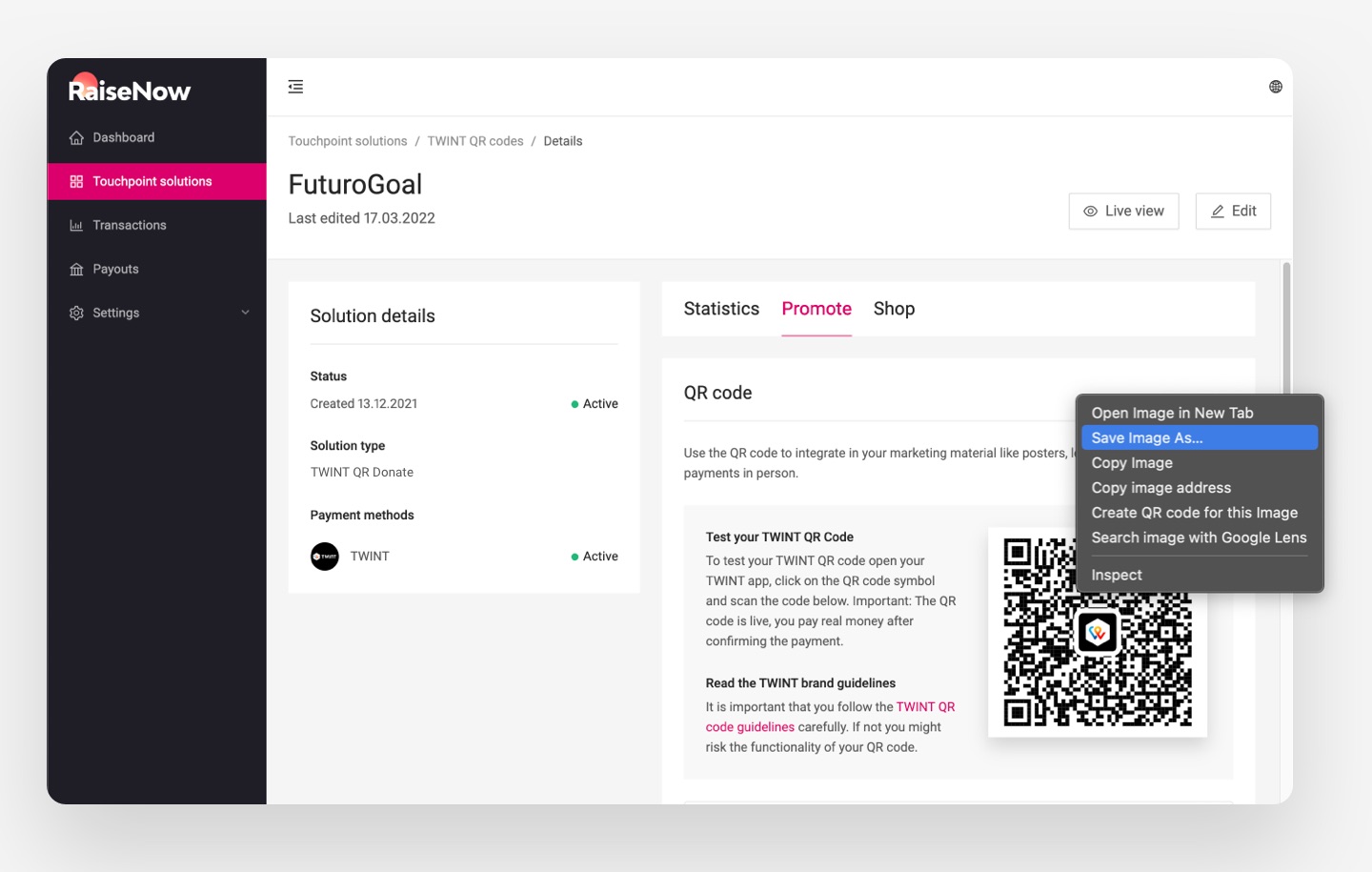 3. Use your favourite graphic editing software to integrate the downloaded QR code into the designated white square on the Call-to-Action banners.