You can publish the touchpoint solution that you have created in RaiseNow Hub on your website or send it via email. But then it is important that the touchpoint solution is linked to the PayLink or alternatively that a separate donation or payment button is displayed. This is to make sure that the persons who want to pay or donate using a mobile phone are also redirected to the corresponding payment page.
PayLink
Here's how you do it: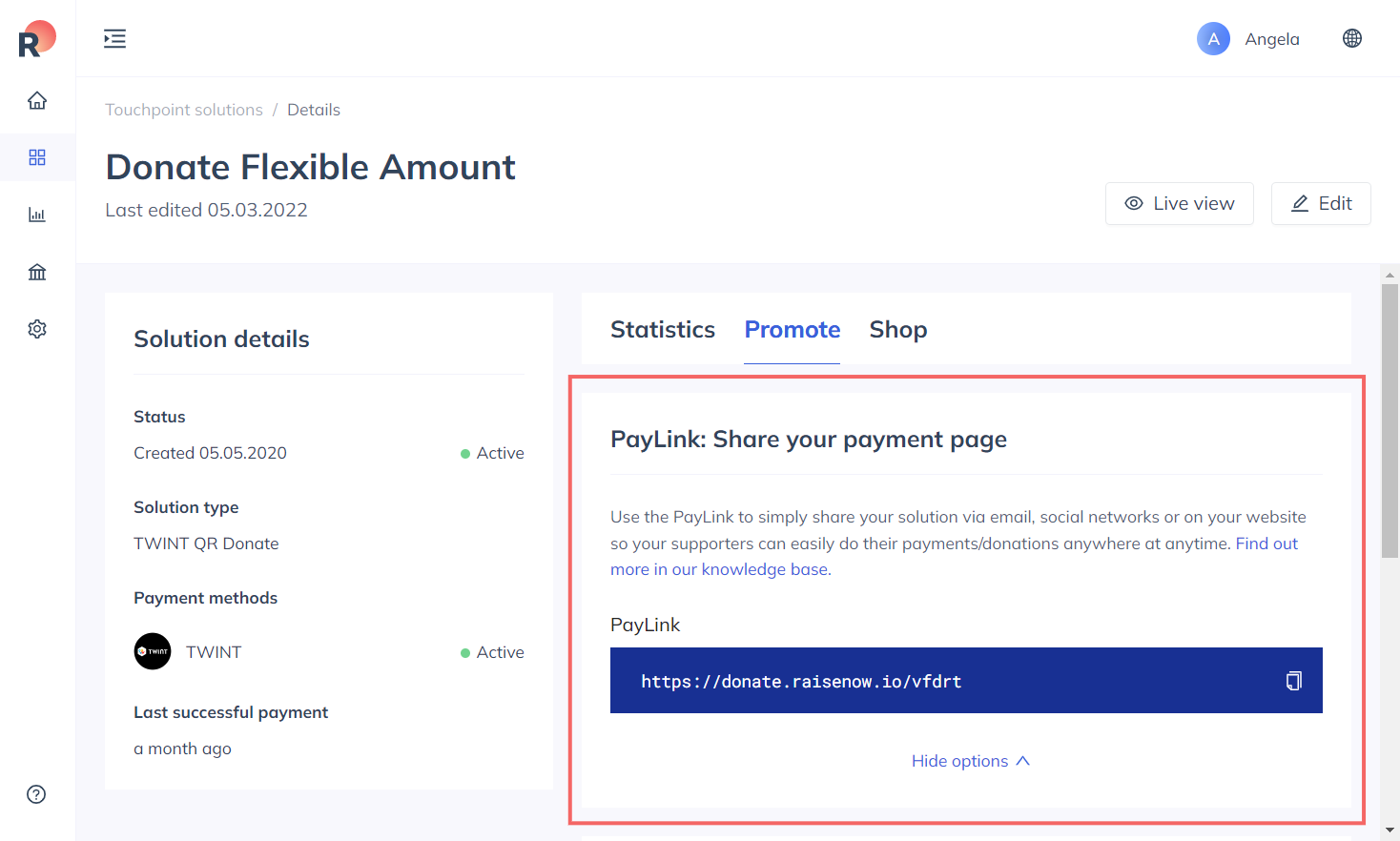 The PayLink is always created automatically when you generate a touchpoint solution. You can find the PayLink in the touchpoint solution overview in the "Share your TWINT QR payment page" section. Click on "Preview" to display your payment page.
You can then copy the link by clicking on the icon to the right of it.

The message "Copied!" informs you that the link has been copied and saved to the clipboard.
If you have already integrated the touchpoint solution as an image on your website or in an email, you can now link this image to the copied PayLink.
Other application examples for the PayLink:

You do not have to use the PayLink in combination with the touchpoint solution. You have the possibility to share your payment or donation page with the PayLink by publishing it on your social channels or by sending it via email or messages (chat or SMS).
You can also use this link as a button on your website to redirect your donors or customers directly to your payment page.
ATTENTION: This option is available for the following solutions without restrictions "Receive payments and collect payer details" (TWINT QR Pay Plus) and "Receive donations and collect donor details" (TWINT QR Donate).
The PayLink is also available for the "Receive payments" solution! Here you can only generate a PayLink if you choose the custom amount. The PayLink is not available if you set up a fixed amount.
TWINT Button
Here's how you do it:
Choose the appearance and language of your TWINT button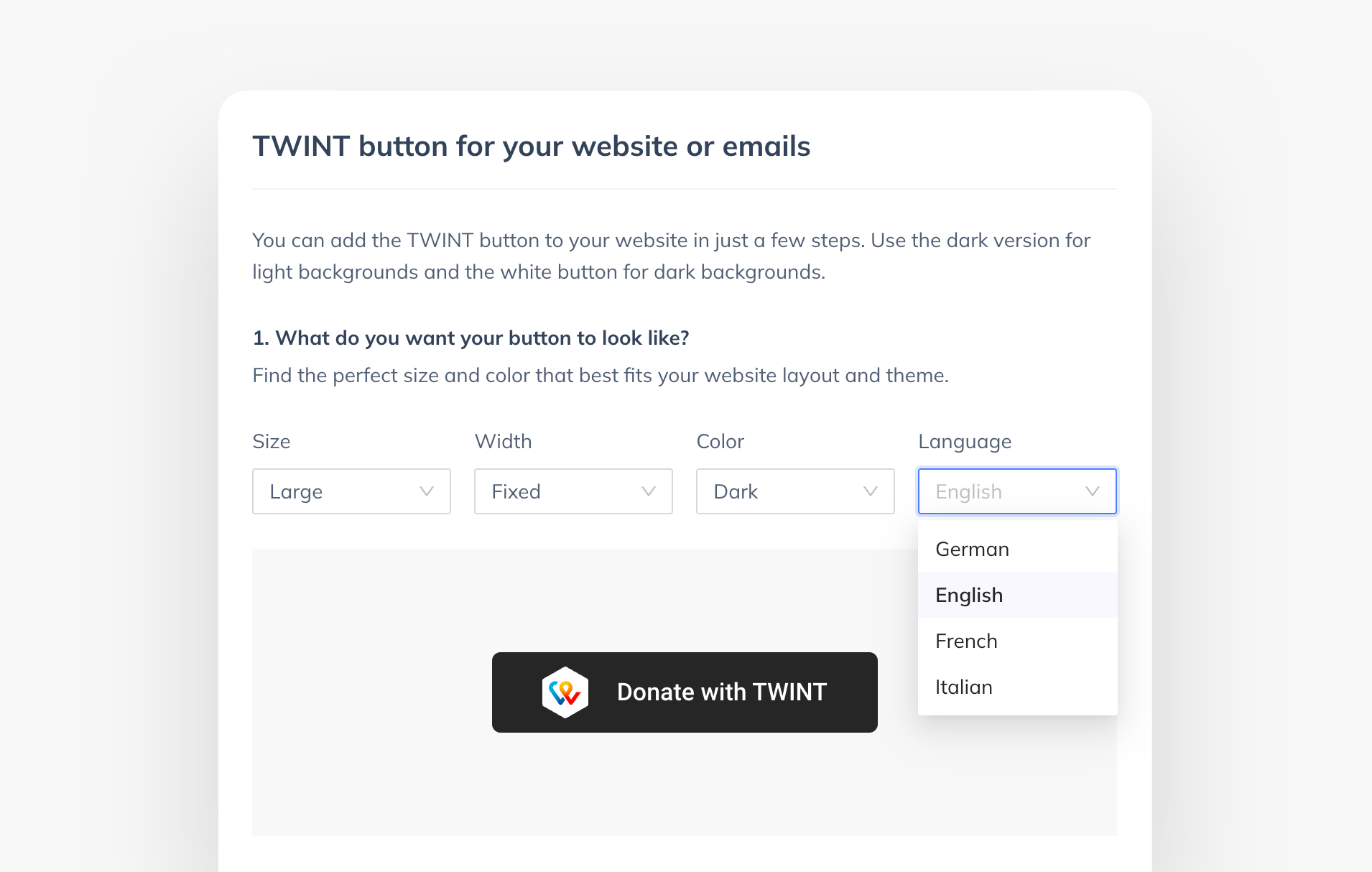 Copy the generated code block to your clipboard by clicking on the copy icon in the upper right corner of the code panel. You can also copy the code by clicking on the entire code block.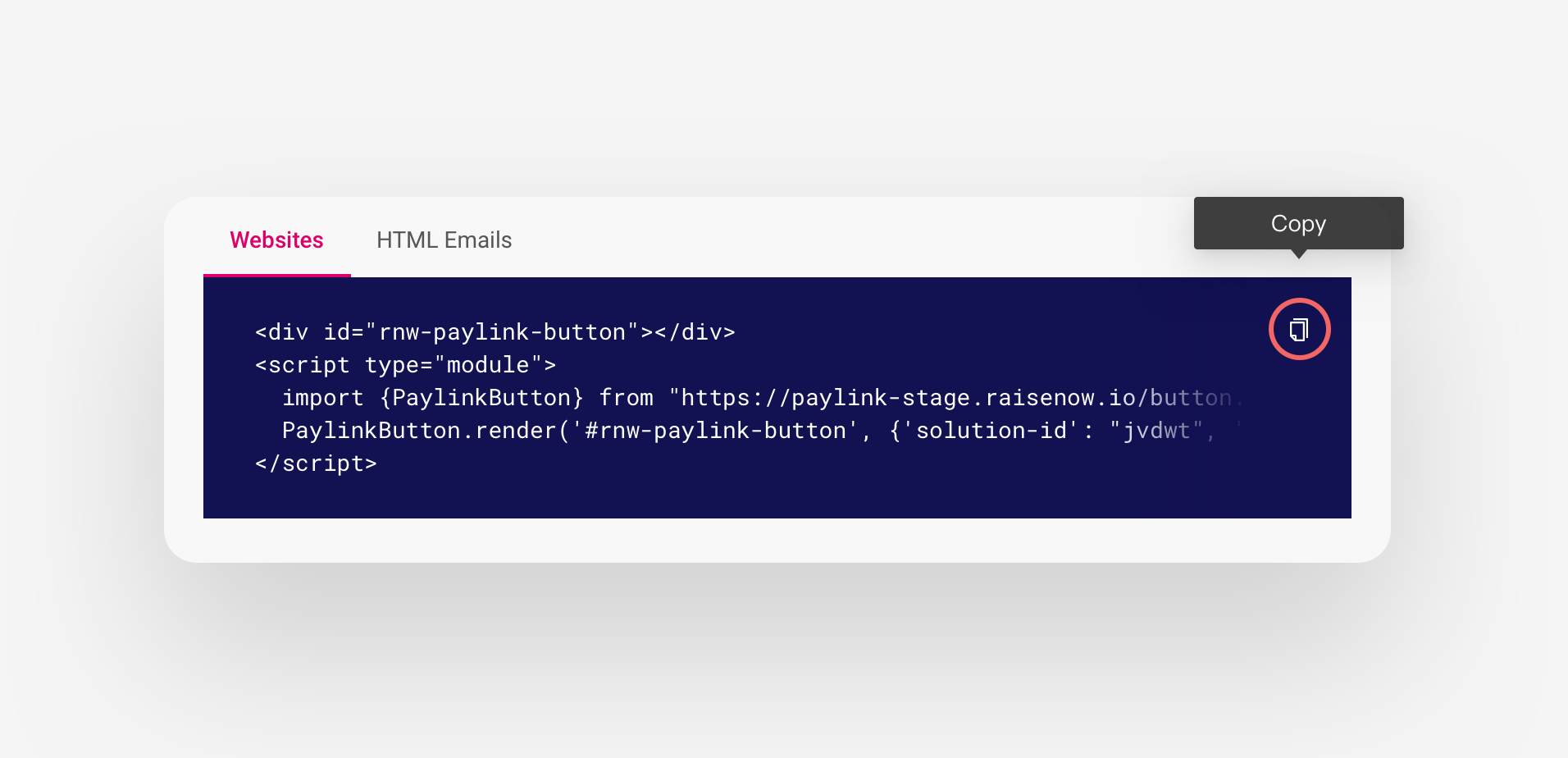 To add the TWINT button to an email newsletter, click on the HTML Email tab above the code panel and copy the code block.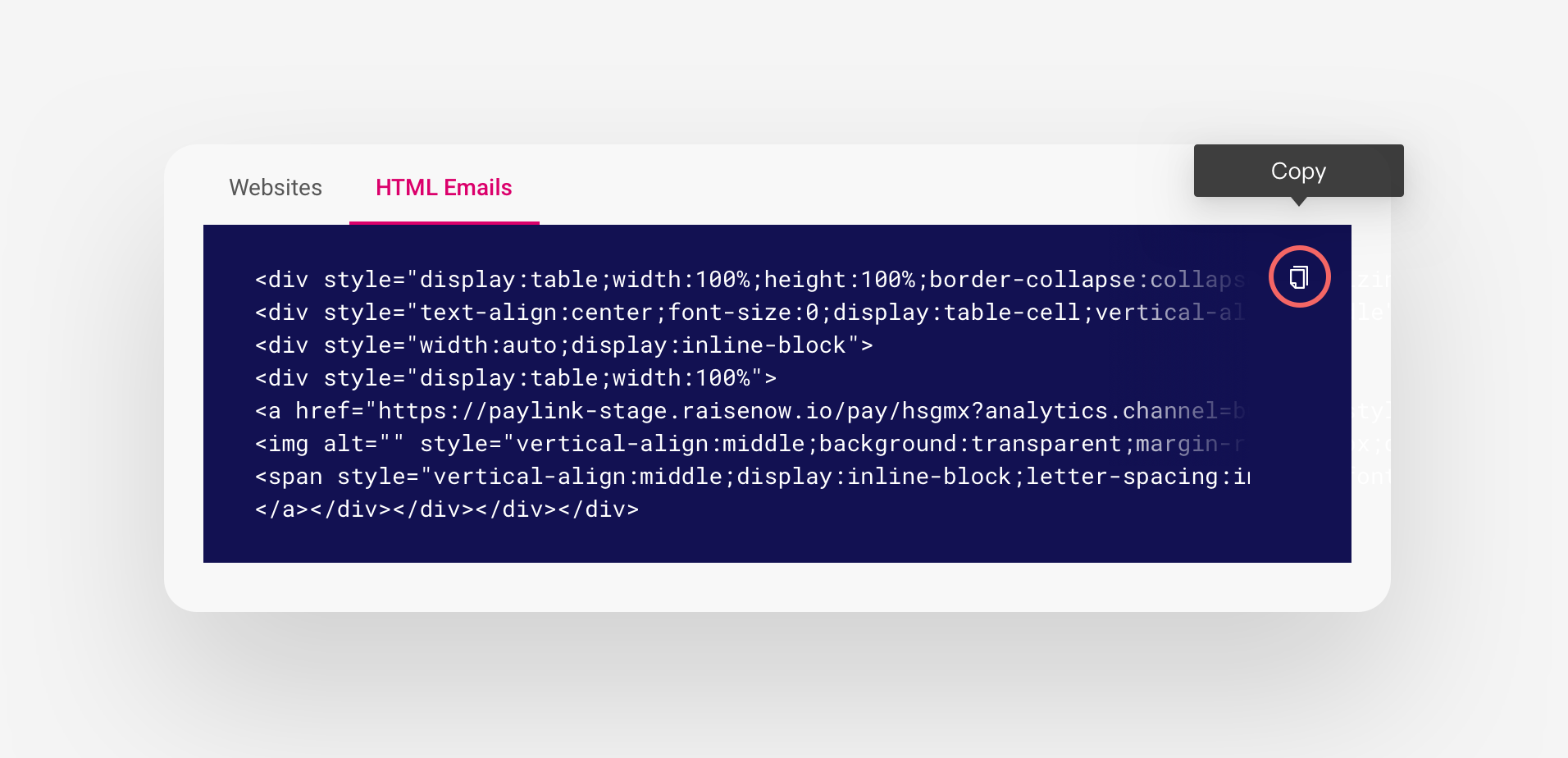 You can find a detailed step-by-step guide here
Feel free to have a look at our corresponding Video Tutorial
Please do not hesitate to contact us directly by sending an email to support@raisenow.com if you need further information.