The TWINT QR Code which you create in RaiseNow Hub is not primarily meant to be displayed on a website, or to be sent via email, but only to be printed on marketing material (flyers, posters, etc.).
For online usage you have the possibility to share your payment or donation page by posting the link on your social channels, or by sending it via mail, chat message or SMS.
You can also use this link directly on your website so that your donors or customers can be directly led to your payment page.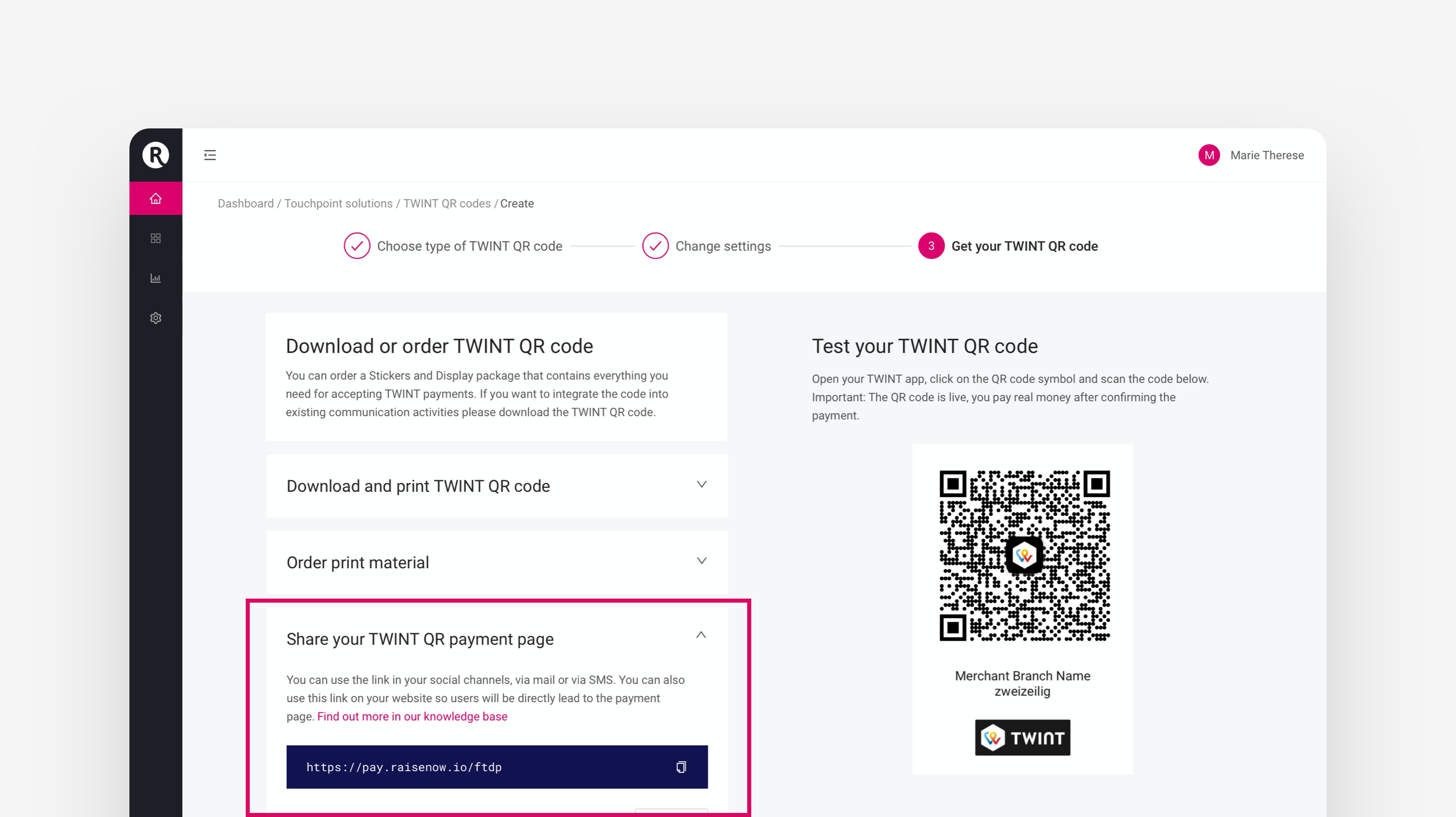 Click on "Preview" in order to see your payment page.
You can then copy the link by clicking on the icon on the right side next to it.
The message "Copied!" informs you that the link has been saved in the clipboard.

All you have to do now is insert it on your website or in an email or any other digital message you would like to send to your community.
Please do not hesitate to contact us directly by sending an email to support@raisenow.com if you need further information.
We wish you good luck with your new QR code!