To make sure that the layout of your Peer-to-peer Website is correctly displayed, please use the correct formats/sizes of the images.
A free online tool to crop your images: https://www.iloveimg.com/crop-image
Purpose
When creating a new purpose to raise money for, you need two different images, a Cover and a Header image.
1 a) Cover image 640 x 420px
1 b) Cover image Large (only used if this purpose is featured on the portal page = most recently added) 1440 x 620px
2 a) Header image 1440 x 620px
2 b) Header Image Mobile (Optional) 640 x 270px
This is only used if you want to use a different image or a resized version of it. If you leave this field empty, it automatically takes the normal Header Image.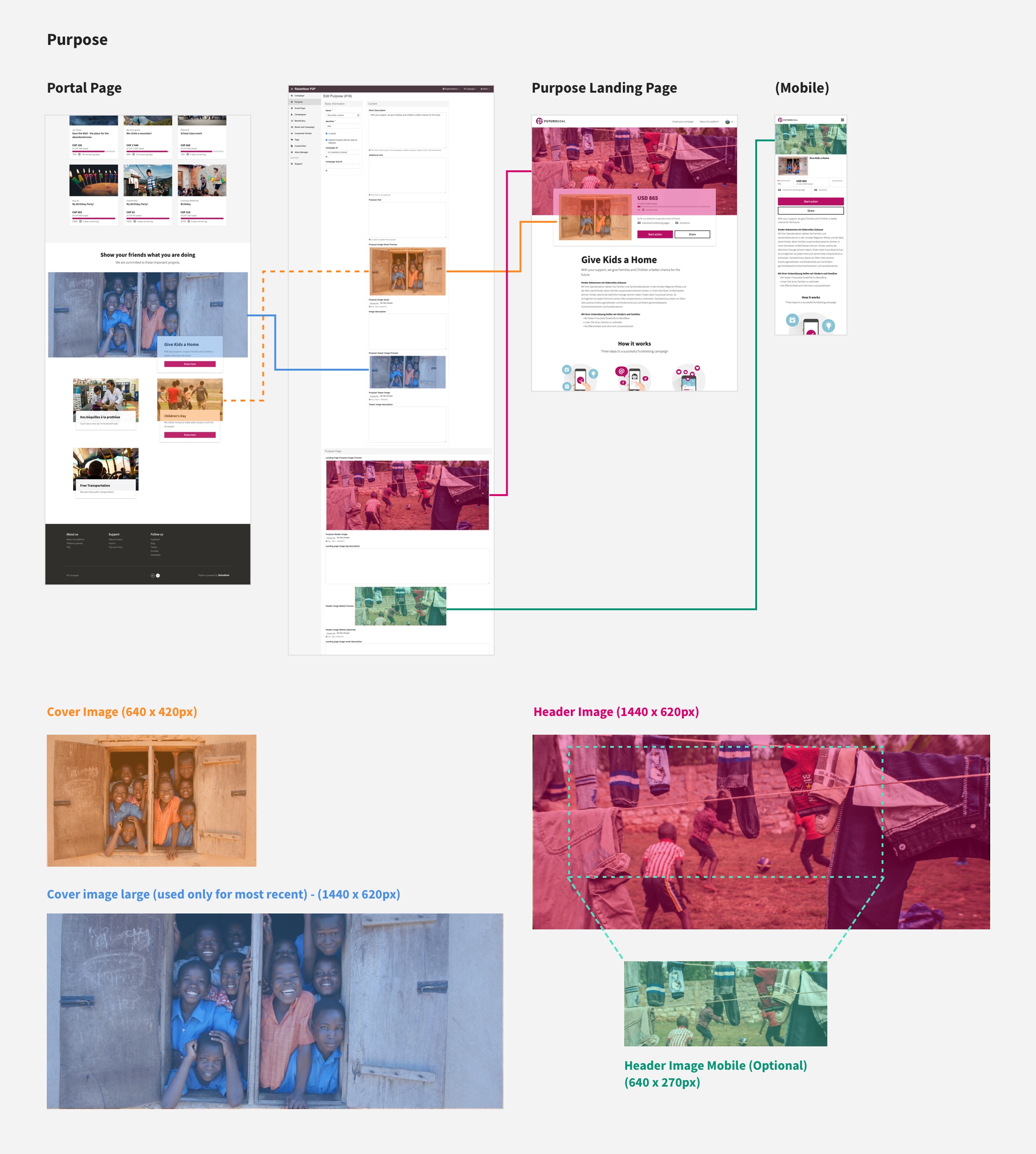 Event/Type
For a simple Event/Type like for example Birthday, you need at least two images. A Cover image which will be shown on the Portal Page and in the creation process. And a Placeholder image for new fundraising pages. After the user has created a new fundraising page, this will be his "cover image" until he replaces it with his own photo.
As soon as you activate the Landing Page for one Event, you need to add a Header image.
1
Cover Image/Event Logo
640 x 420px
2
Placeholder Image for new fundraising pages
640 x 420px
3
Header Image
1440 x 620px