With a Purpose Landing Page you have the opportunity to present relevant fundraising campaigns to your donors.
The Landing Page consists of one image (one for desktop and one for mobile view) and 3 sections:
Description
Goal/Barometer
Featured Campaigns
It takes only a few steps to create a Purpose Landing Page.
Call the backend of your P2P platform and go to purposes. Choose the purpose you would like to create a purpose landing page for and click on edit. Scroll down until you reach the section 'Purpose Page'.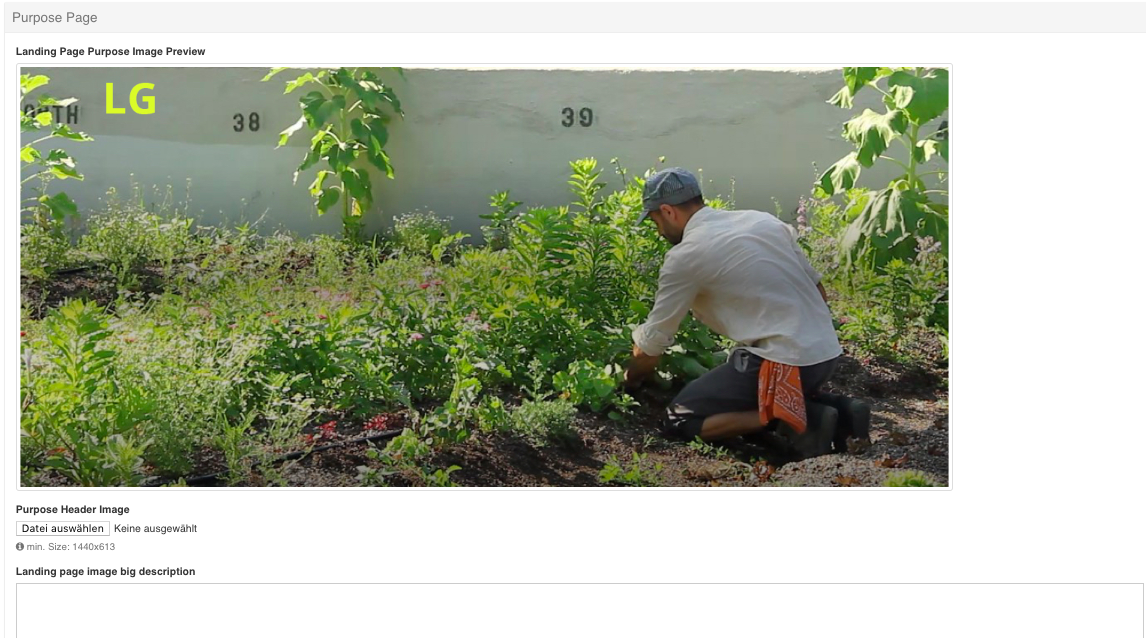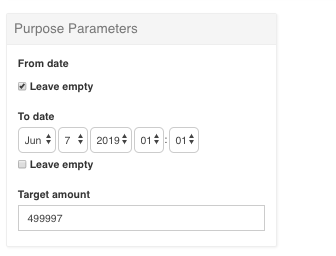 You have the possibility to define multiple images and information for your purpose landing page:
Header image (small and big)
Image description
Need text: Text that describes the purpose more specifically
Title and text of the barometer
Title and text for the featured campaigns
Date, defining in which period campaigns shall be displayed on the purpose page
Target amount for the purpose
When you filled in all the information, click on 'save changes' and create your purpose landing page.
In order to link campaigns that were created for this purpose you have to tag them so that they will be visible on the purpose landing page and added to the overall target amount. 
Hence, you have to create a tag by clicking on 'Tags' in the back end menu. 
As name of the tag you have to set the identifier of the purpose you are using this tag for. You find this identifier if you click on the Purpose in the Backend. Please also tick the boxes for 'is visible' and 'is selectable' and define the parent tag as 'campaign'.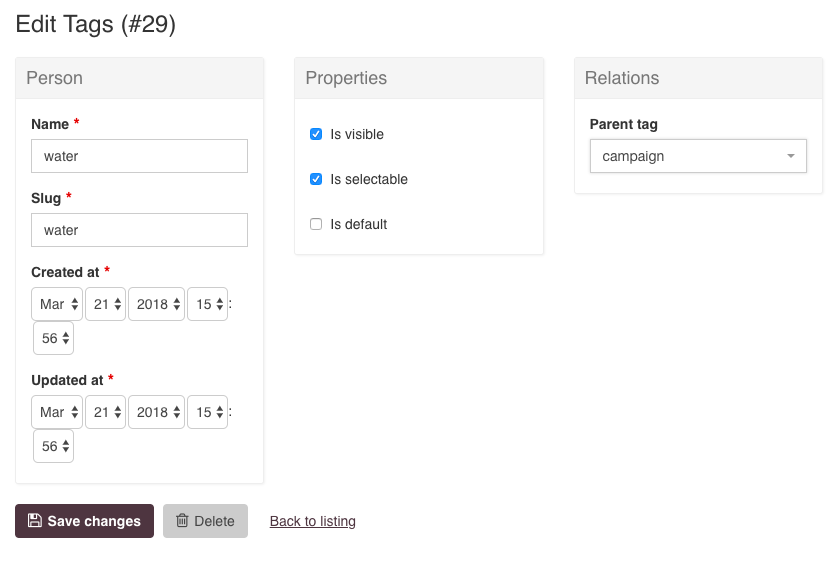 Now if you go to different campaigns in the back end, you can tag them for this purpose on the bottom of the campaign page. The newly created tag will now be visible in all campaigns. 
You can find an example of our purpose landing page here:
https://futurogoal.raisenow.com/purposes/water
The URL of the new landing page always consists of /purposes/IDENTIFIER. 
In case you have any questions regarding the use or set up of a purpose landing page, please get on touch with us via support@raisenow.com.