With a Purpose Landing Page you have the opportunity to present relevant fundraising campaigns to your donors.
The Landig Page consists of one image (one for desktop and one for mobile view) and 3 sections:
Description
Goal/Barometer
Featured Campaign
The creation of a Purpose Landing Page is done in a few steps.
To do this, call the backend of your P2P platform. Select the menu item 'Purposes' and then the buttom 'Create Purpose' to create your Landipage.
For the first part of your landing page you need a title (Purpose Name), a subheading (Short Description) and a Need text.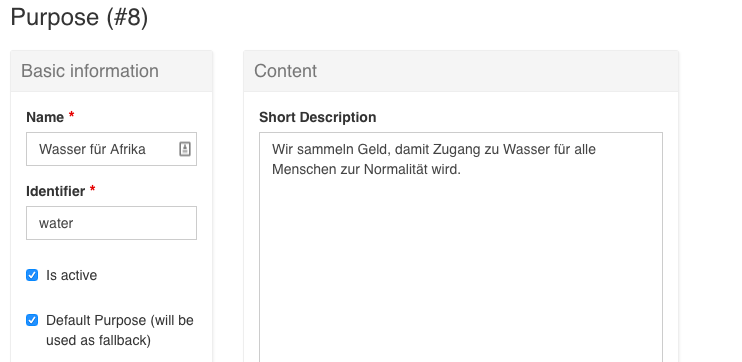 In addition, you have the opportunity for the landing page to create a header image (Landing Page Purpose Image), once as big and once as a small image.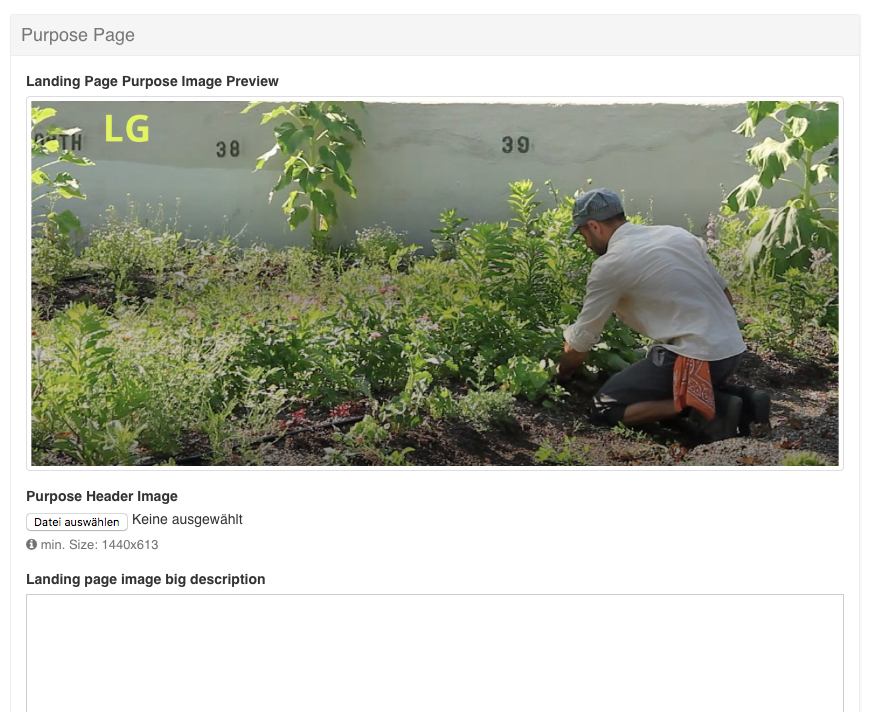 The second section consists of the Purpose teaser image (small and big image), the barometer title and a short text (barometer text).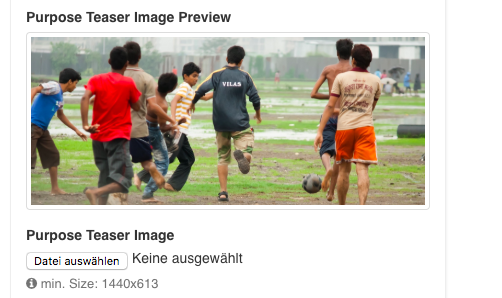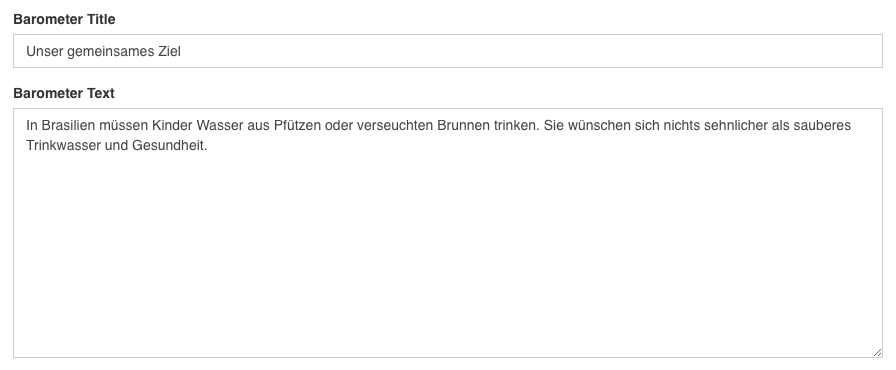 To tag a campaign, a tag with the goal ID must be created and assigned to the campaign.

If you have any questions about our infrastructure or one of our services, feel free to contact [email protected]