In our past version of the ddswidget.html file, it happened that with slow Internet connections, that an empty Overlay Window has remained embedded for a few seconds.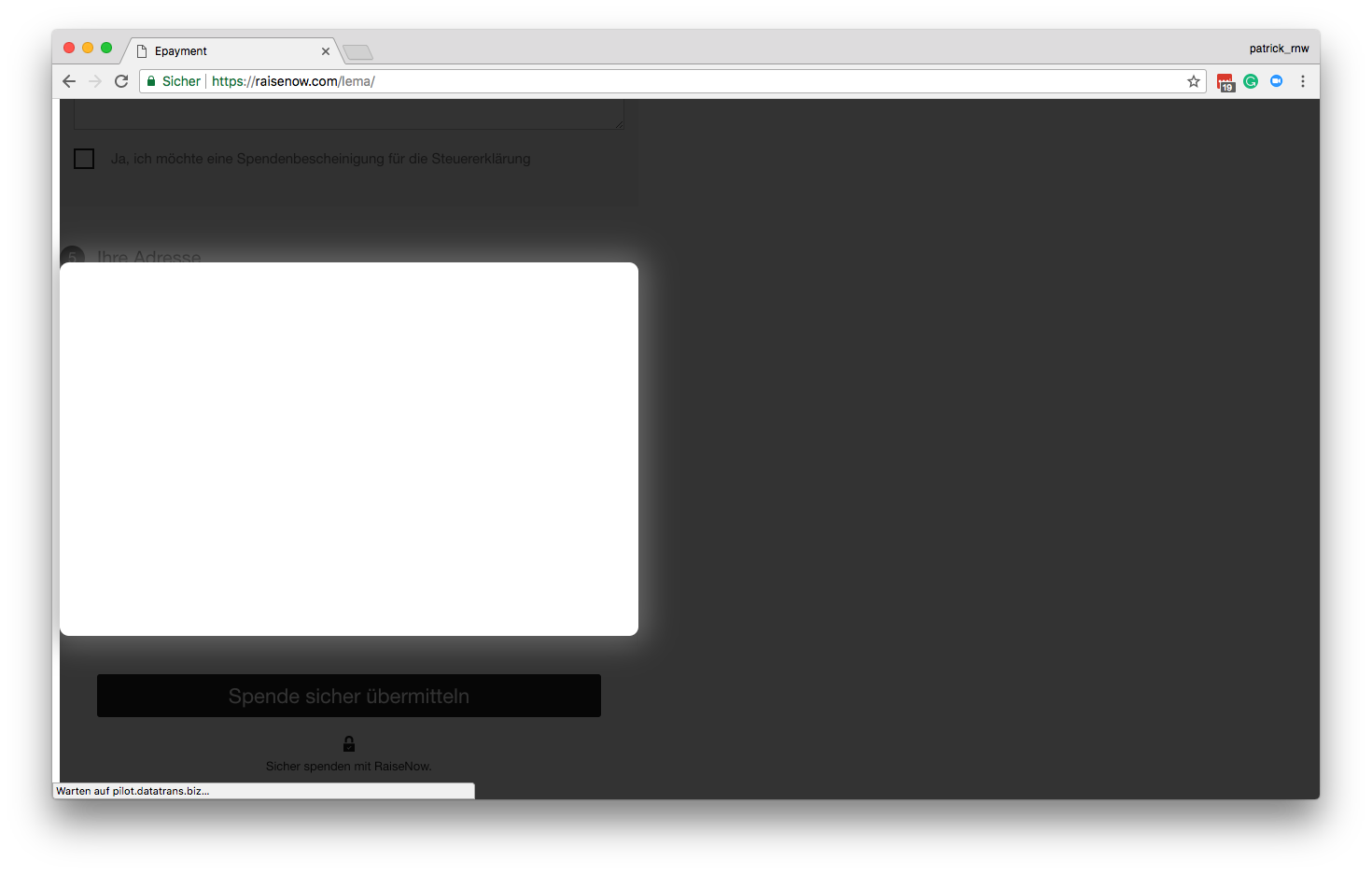 To let the donor know that this window indicates that the donation process is in progress, in a new release we have created a placeholder in the form of three moving small dots in the window.
If you want to have three points in the window instead of the window shown here, all you have to do is put the ddswidget file into your web server again. Here is the link to the file https://widget.raisenow.com/widgets/lema/ddswidget.html
Here you can read the instructions again for the download and installation of your file on your web server: ddswidget.html file - Purpose and Integration