To be able to receive online donations via PostFinance Card and PostFinance E-Payment you need to sign a contract with PostFinance AG.
This article will show you what the contract looks like and explain how to fill it out correctly.
First page of the contract: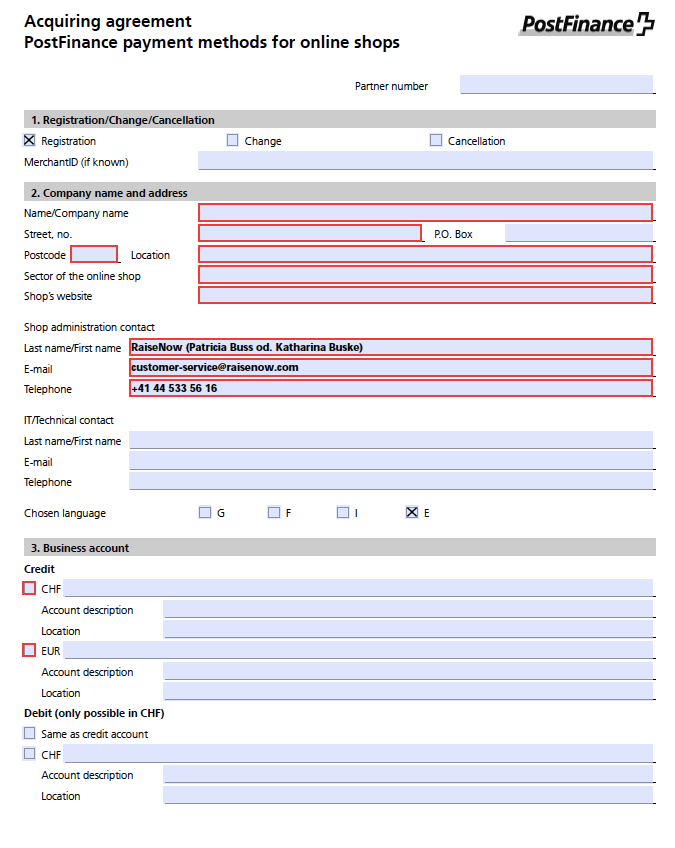 When you receive the contract with your Onboarding mail we will have prefilled it with all the information we have from your order form. Please check if everything is correct.
For "Shop's website" please enter the URL where your widget/e-payment will be implemented.
Note: please provide a bank account where you will receive your donations.
This is the second page of the contract: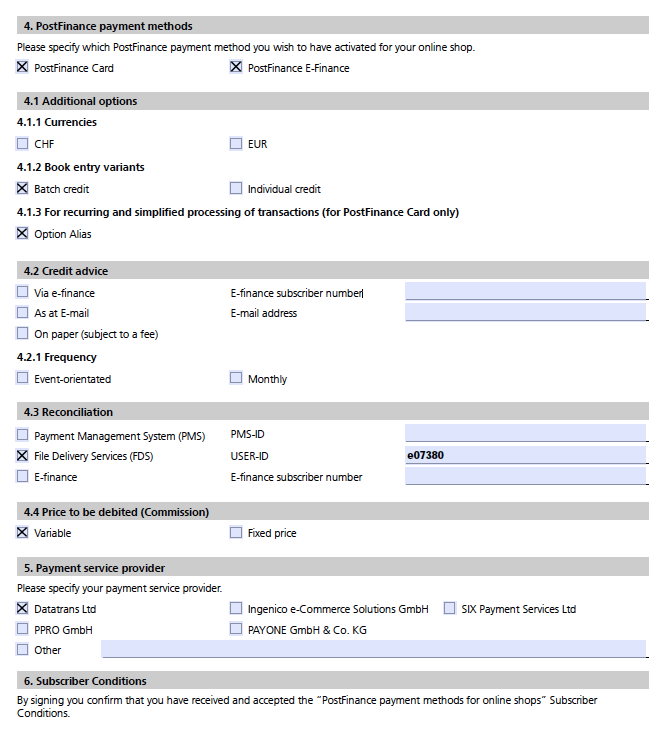 The second page does not require any mandatory information to be filled in. You do have the option to choose CHF and/or EUR as currency.
Finally, the contract has to be signed by the persons who are also the owner of the PostFinance bank account.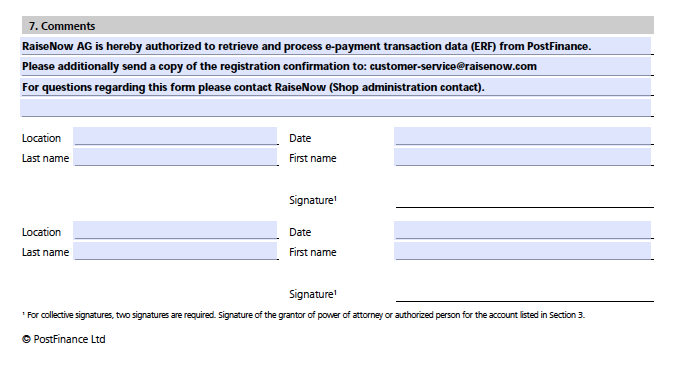 Once the contract is signed, please provide us with a scanned copy as PDF file to support@raisenow.com. We will quickly check the contract and if everything is fine, please send it by post to:
PostFinance AG
AVOR/Scanning
3040 Bern
Switzerland
If you have any questions concerning your contract or general e-payment questions, please contact support@raisenow.com