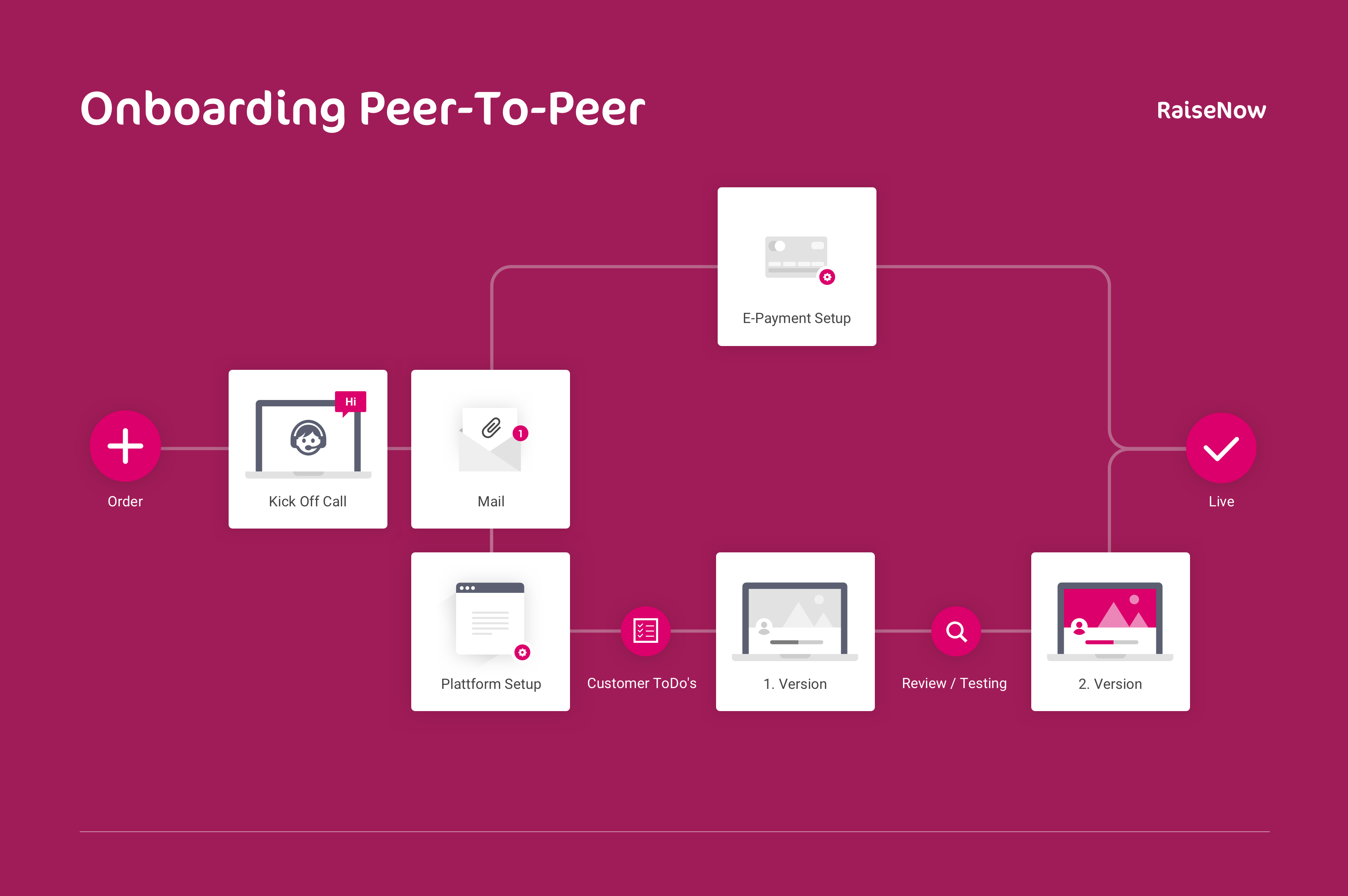 After we have received the order to your P2P we will invite you to have a first meeting (the Kick-off call) with us to talk about the next steps. Please bear in mind that the setup of your P2P is quite complex and time-consuming which is why we advice to plan your schedule accordingly and leave enough time until your go-live.
To use the P2P you will also need our E-Payment services in order to have a checkout page on your platform.  How the Onboarding of the E-payment works is described in this section.

For the creation of the initial version of your peer-to-peer platform we will send you an email asking for all the necessary information:
text modules
images
platform settings (colour codes, URl, Google Analytics ID etc.) 
We will then create the initial version of your platform with the texts, images and colours you provided. Now it is time for you to review and test your platform at length. After we have received all your change requests and feedback we will adapt the platform and launch the final version.
Now that the final version is live you can certainly still request changes but we won't be able to guarantee their immediate execution.
Usually we proceed with the following steps:
1. Onboarding E-Mail
2. You get back to us with the information requested in the onboarding mail (2-3 weeks, depending on how easily you can gather the information)
3. RaiseNow creates the initial version of the platform with your info (2 weeks)
4. You test the platform (2 weeks)
5. RaiseNow launches the final version of the platform  (1-2 weeks, depending on the amount and extent of your feedback)
6. Go Live
Overall please plan approximately 8 weeks for your P2P Onboarding journey.