Through the P2P admin, you can set event types that a user can use for their own fundraising pages. You find this feature under Event/Type and then click on 'Add campaign type' in the upper right corner: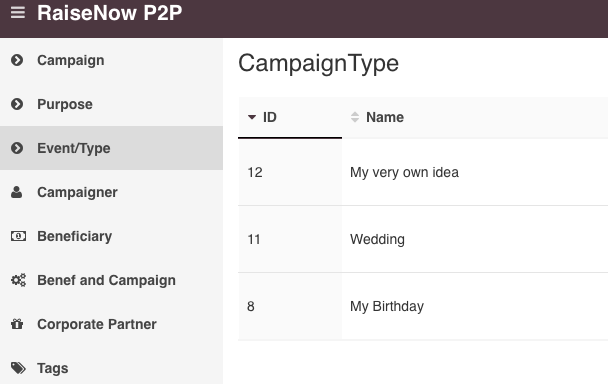 There are several fields you need to fill in to create an event/type.
Name
Only for backend purposes and your overview.
Identifier
This will be seen in the URL of every fundraising page that uses this event/type. Please do not use caps and keep it short. This should NOT be adjusted afterwards.
The identifier has to have a letter at the beginning, please do NOT use all numbers as it won't work.
Short description
This is a small explanation text as a default that explains the event/type. It is used in the fundraising page creation process.
Event/Type image
This is the default image for the event or type. It is seen in the fundraising page creation process. For example a birthday cake for the type birthday.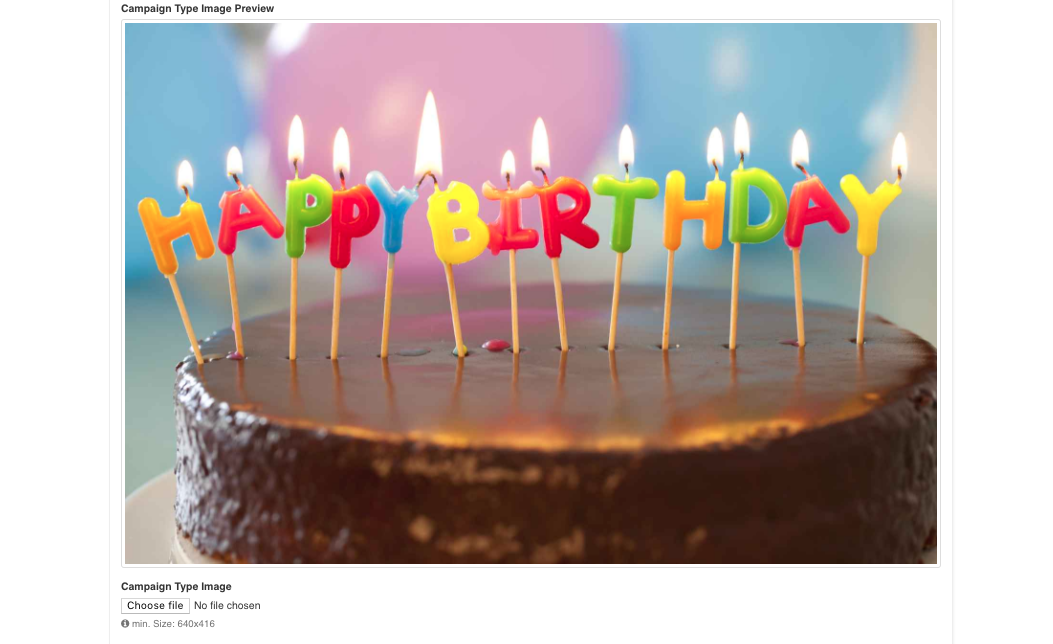 Image Description
This is currently not used in the P2P platform.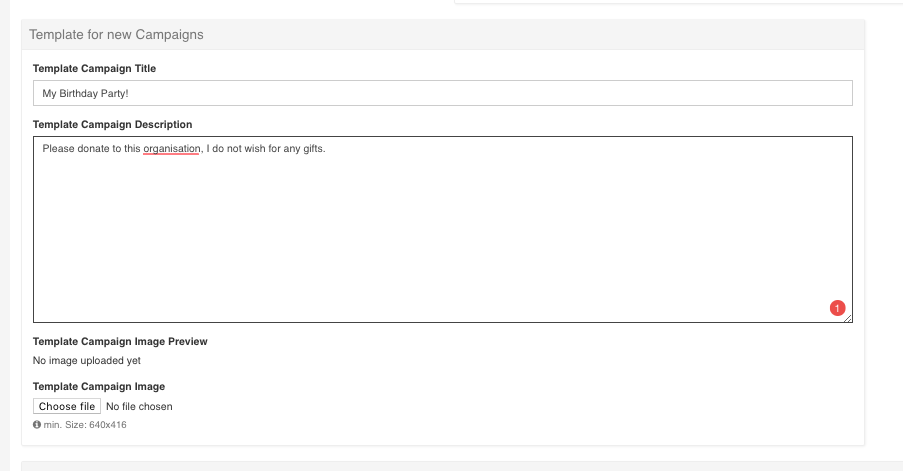 Please also fill out the template fundraising page info, since these fields will be used for new fundraising pages.