Besides setting campaign events/types you can also set campaign purposes that will make it easier for your campaigners to choose for which project of yours they want to raise funds.
Go on purposes in your P2P backend and click on 'Add purpose' in the upper right corner.

The following fields need to be entered:
Name
For internal purposes only. This will only be seen in the backend.
Identifier
This is the id of the purpose and should not be adjusted after the creation of the purpose. Please use only letters (not numbers) in the first position.
Example:
christmas2019 = ok
2019christmas = NOT (it will not work)
Campaign ID / Sub ID
This is only used in combination with our CRMC Connector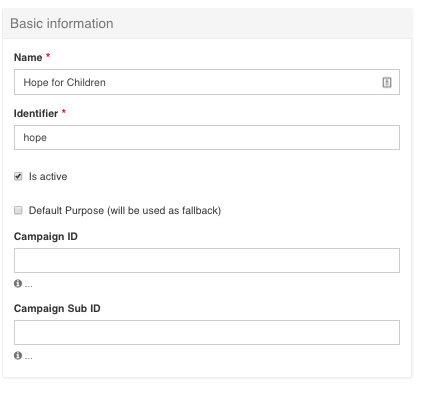 Short description
This is a small explanation of the purpose. It will be used in the campaign creation process.

Purpose Teaser/Small Image
This is the image of the purpose. Campaigners and donors will see it.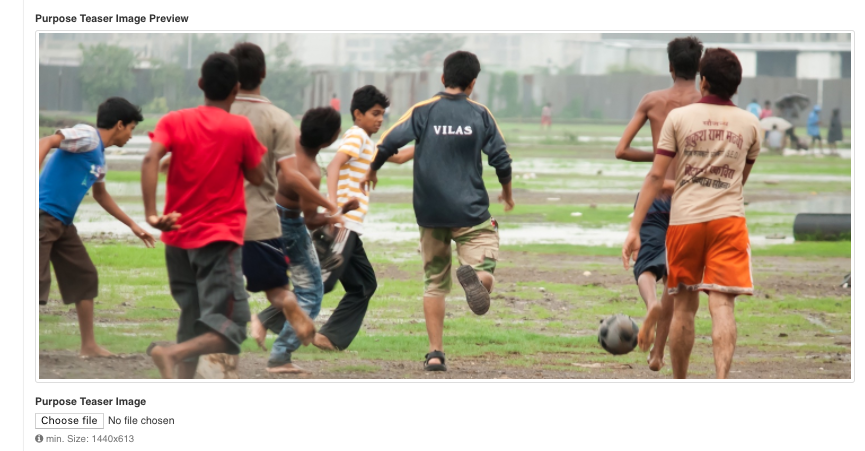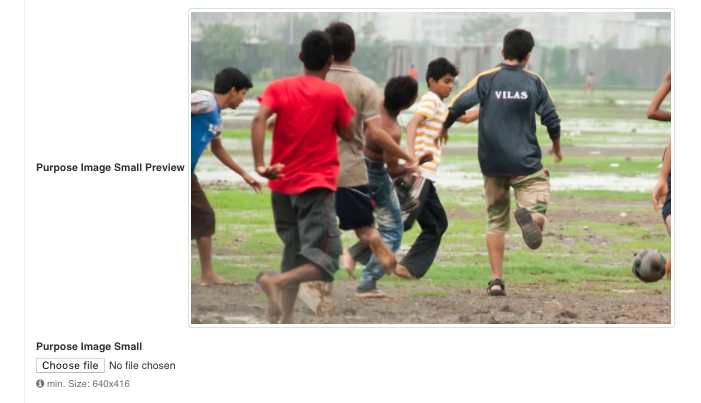 Relations
Campaign types:

Please click in the empty space to choose from all the event types you have created the ones that should be eligible for this purpose.
Of course, you can also set a non-specific purpose such as "where it is needed most" to not force your campaigners to choose for a specific purpose.
If you have any questions regarding purposes, please send us an email to support@raisenow.com