In the backend of your Employee Giving platform you have the possibility to connect your beneficiaries with specific campaigns.
In this way, you ensure that donations for a specific campaign only reach one beneficiary and you can also define the currencies per campaign.
In the following we will explain the process in the backend.
1. Please go to 'Benef and Campaign' in the left overview.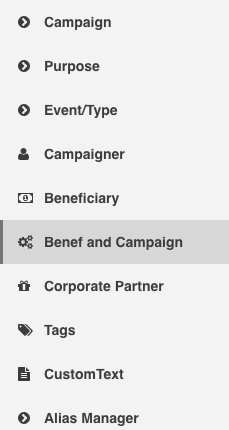 2. Create a new 'BeneficiaryCampaignConfig' by clicking on the button in the upper right corner.

3. Fill in information in the part 'Basic Information' 
Give your new configuration a name with which you will easily understand the connection between beneficiary and campaign with a quick look (e.g. freetransportation-rnwde)
Check the box for 'is visible' in order to enable the configuration
in case you have a CRM integration you can easily add the correct IDs to book the donations to the correct campaigns in your own CRM. (here you might need additional discussion with the RaiseNow Professional Services team.)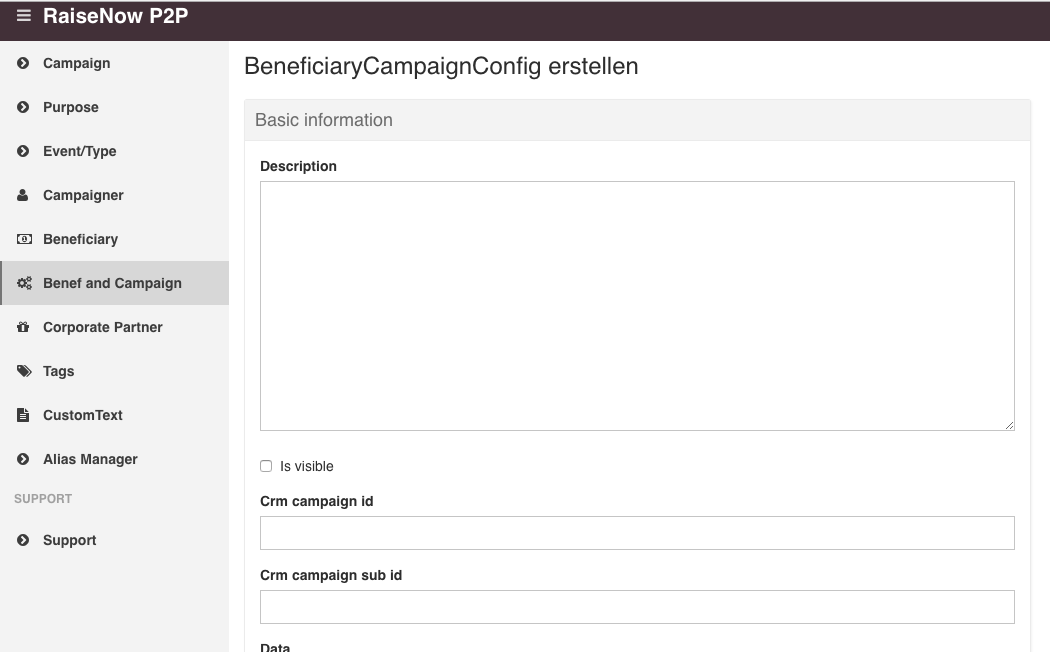 4. Connect the campaign with the beneficiary. You can choose one beneficiary per campaign in one configuration.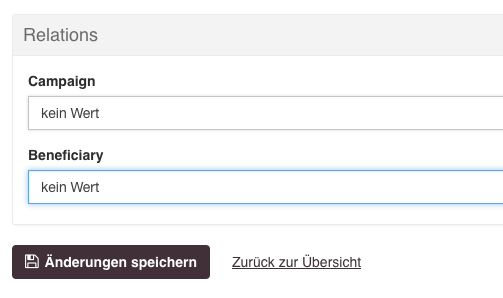 In case you have questions regarding the connection between Campaign and Beneficiary, please reach out to support@raisenow.com.
TIP: This article explains how to create content in different languages.