In this article we will briefly explain how you can skip steps in the campaign creation process and therefore use the P2P platform for various different occasions via deeplinking.
Why is that necessary?
The purposes is to shorten the campaign creation process for the new campaigner and already pre-select specific details of the campaign such as event type or purpose of the campaign.
Example: You are using the platform as normal and set many different campaign purposes as well as event types. Your campaigners should not be limited to what kind of campaign they want to run.
Nevertheless you have an event coming up, where only one purpose and one event type make sense (e.g. a marathon fundraiser). Instead of taking the campaigners attending this specific event to the landing page of your general P2P platform you can direct them immediately to setting a target amount predefining the purpose and event type via deeplinking.
How do I deeplink?
With your user you create a new campaign with the purpose and event type you want to predefine for specific campaigners. When you are at the step where you want to deeplink to (e.g. selection of target amount) you copy the URL and test in a different browser tab whether this URL works as you wish to.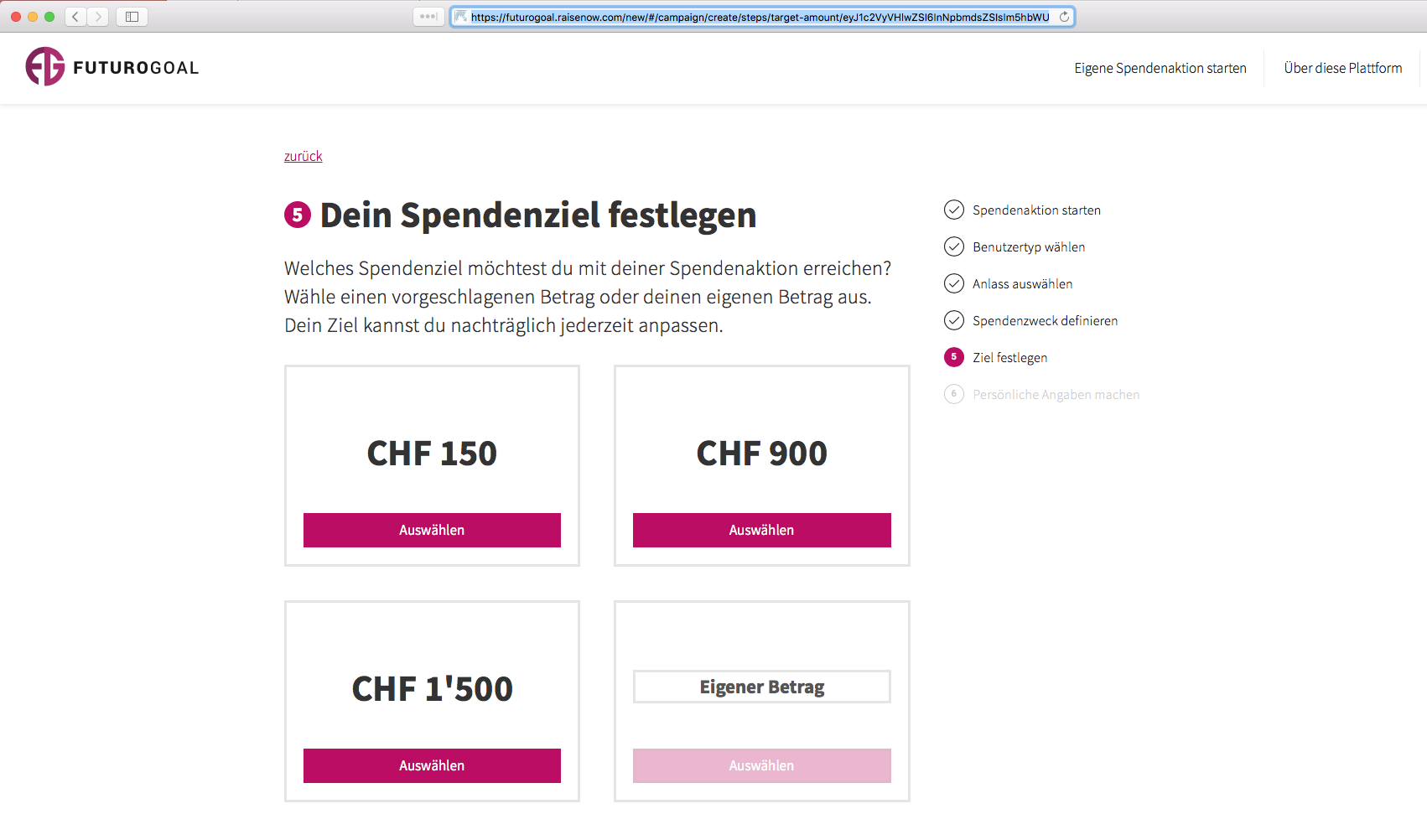 In your communication you can then use the link you just copied to direct campaigners directly to the stage you want them to be. Since this URL is not particularly nice and easy to handle, you can use our Alias Manager to create whichever URL you would like for this event.
If you have any questions regarding deeplinking on your P2P platform, please send us an email to support@raisenow.com