This article provides you with a step-by-step instruction on how to add a corporate partner to your Employee Giving Platform (EGP).
The objective of such a co-operation would be to link one of your campaigns to that corporate partner of yours, so that the company could, for example, motivate their employees to contribute to the campaign. 
1. First, enter the back end and click on 'Corporate Partner' in the menu bar on the left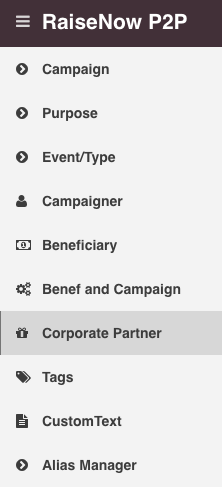 2. Click on 'Add CorporatePartner' at the top right to add a new partner

3. To create your new partner fill in the basic information:
Name: fill in the company name of your partner
Identifier: the identifier is used to denominate your corporate partner distinctively. Please do not change it after you have created it, since it will be used in the URL for example. The identifier can only consist of lowercase letters, please do not use any numbers or special characters.
Title: this will be the title on your page
Teaser: here you can enter a short text about your partner or the campaign
Description: this is where you can give more information about the co-operation
Please do tick the box 'is active' at the bottom, so that you are able to utilize the newly created partner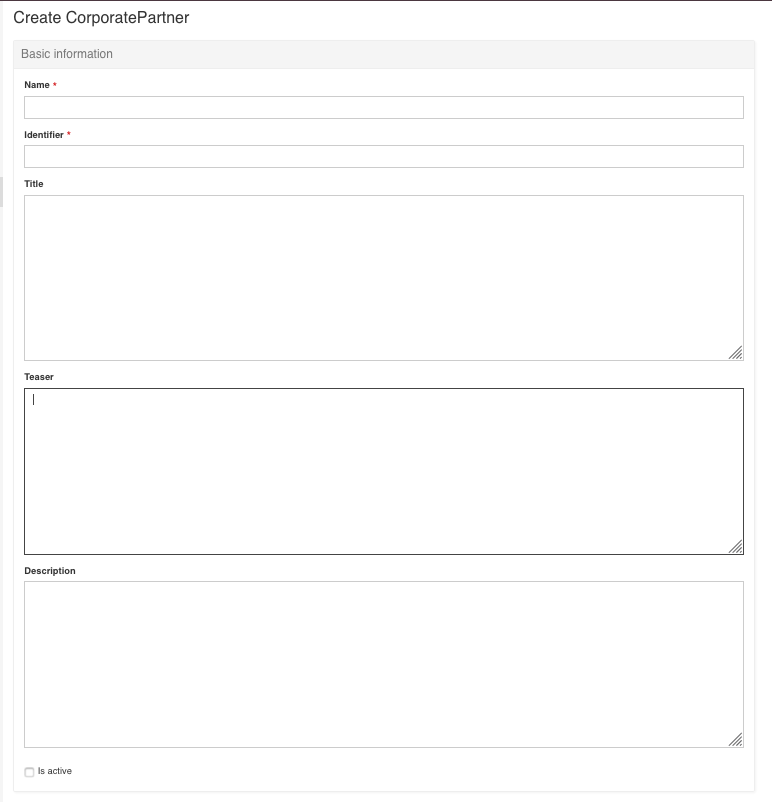 4. Add you partner's images
the image will go on the partner's page
upload your partner's logo
(by clicking on 'Durchsuchen' you will be able to search for the files on your drive)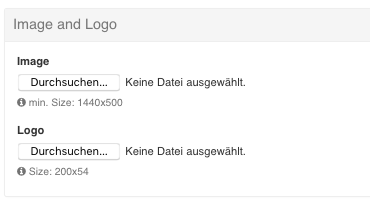 5. Link your campaign to your corporate partner
You can either choose one of your pre-existing campaigns or create a new one just for your partner. There is also the possibility to link multiple campaigns.

Save your changes and you're good to go!
Once your partner is created you can visit the page by replacing the info in the URL below:
https://YOUREGP.net/partners/PARTNERIDENTIFIER
If you have any questions regarding corporate partners or your EGP in general, feel free to message us at support@raisenow.com . 
TIP: This article explains how to create content in different languages.