In order to log into the P2P backend, you will need a user with admin rights. Please let us know which email address you would like and send it to support@raisenow.com.
Once we have received the request we will create an admin user for you to access the P2P backend.
Login backend
In order to get to the backend you can use the general fundraiser login in the P2P front end. If your user has admin rights you will be directed into the backend automatically.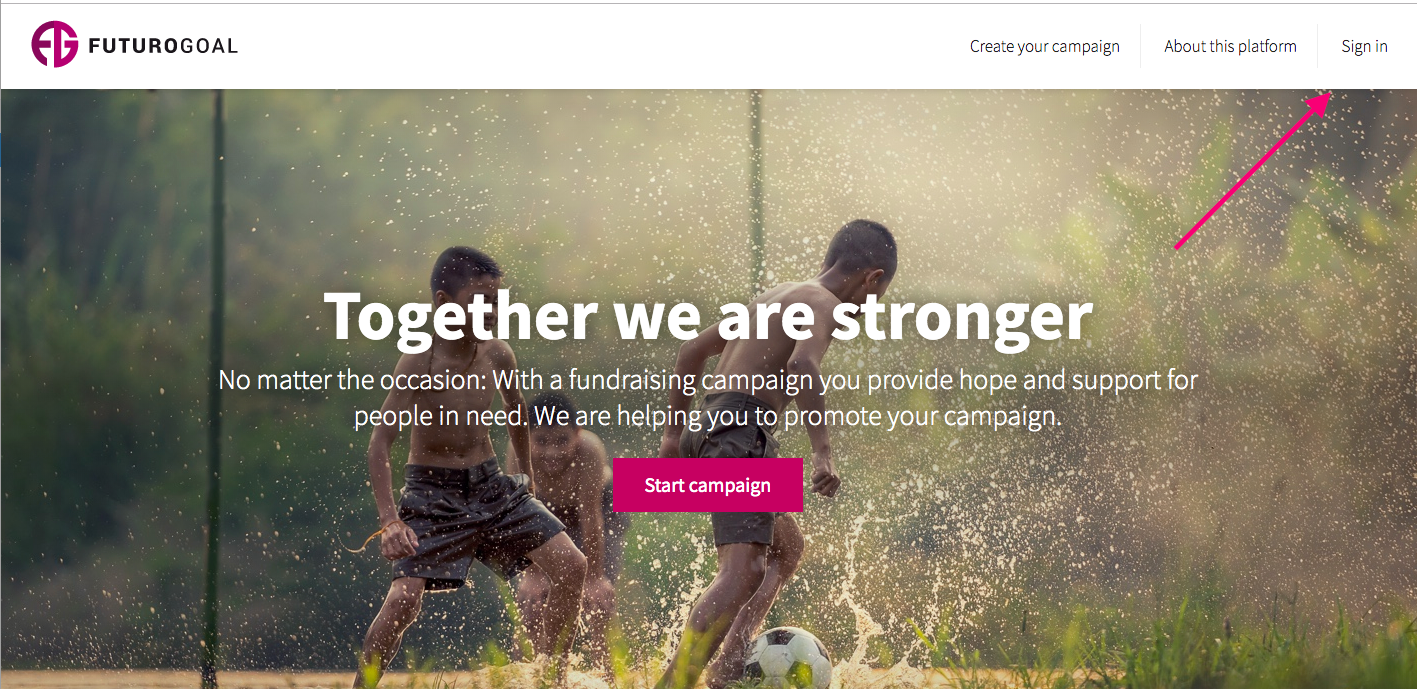 It is recommended to have a separate fundraiser user to access a fundraiser campaign and be able to answer questions that might come from your fundraisers. You can therefore simply create your own campaign with another e-mail address.
If you have any questions, please get in touch with us via support@raisenow.com