If you would like to export data from the RaiseNow Manager first, you'll have to select the columns you want to export.

Click on "Select columns" to open the overlay that lets you drag and drop the columns you want to see in your export.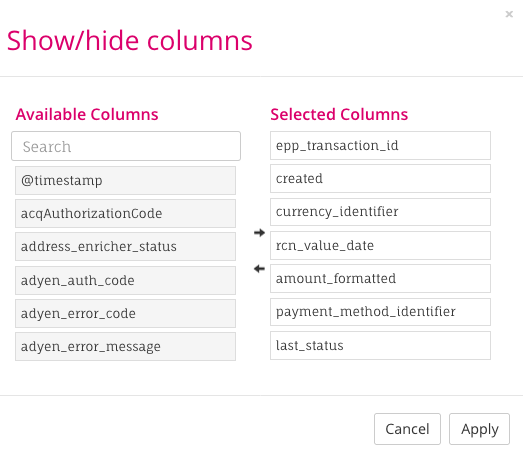 Use the search bar to find the specific column you need. To find out the exact name of a column you can read this article or if they are not listed there, just move the cursor over the bold titles under transaction details. It will tell you the name under search field: 

Once you have selected all the columns on the right side click apply.
Now you could filter the information, depending on the kind of export you want to make, e.g. a certain time frame or productive donations only. This article explains how to use filters in the RaiseNow Manager.
Now you can choose Export on the right and pick the format of the exported file. If you are exporting for the first time you have to create a new column set. Now you can name your set of columns and save it. Under Manage column set you could delete it again. This way you can save multiple sets for different kinds of exports. Once you've chosen the set to go with you can click export and save the file on your computer.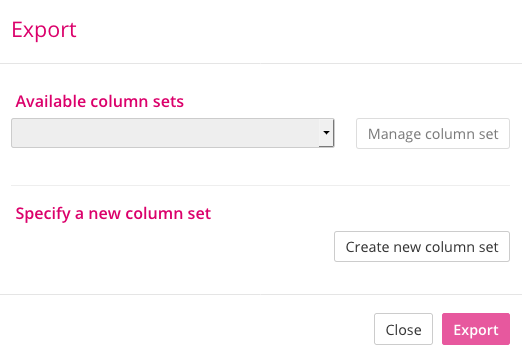 Note:
One Export can hold a maximum of 3000 transactions