For PostFinance Card:
Simply enter the numbers displayed on the PostFinance Card in the field.
Card number: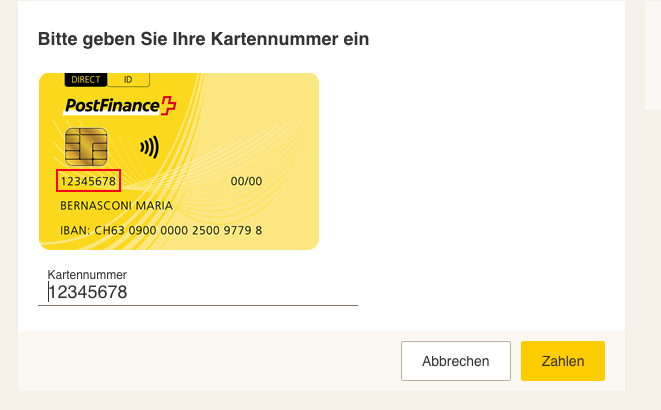 ID number: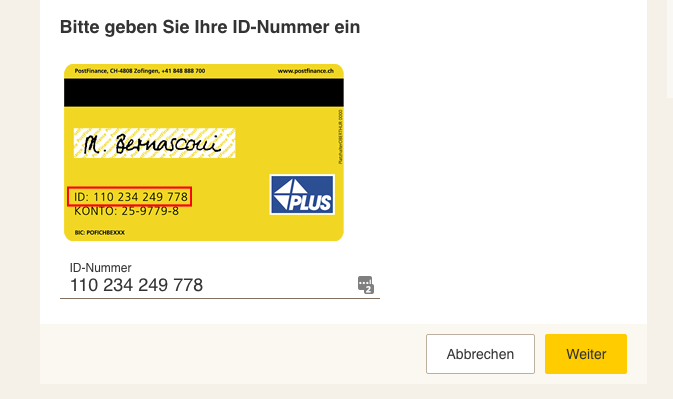 For PostFinance E-Finance:
This is even easier: write what you want, it really does not matter. Just click on "Next" and confirm the pre-filled data for the yellow card reader in the next step.